Meryl Streep, Anna Kendrick, Emily Blunt, and More Walk the Red Carpet at Into the Woods Premiere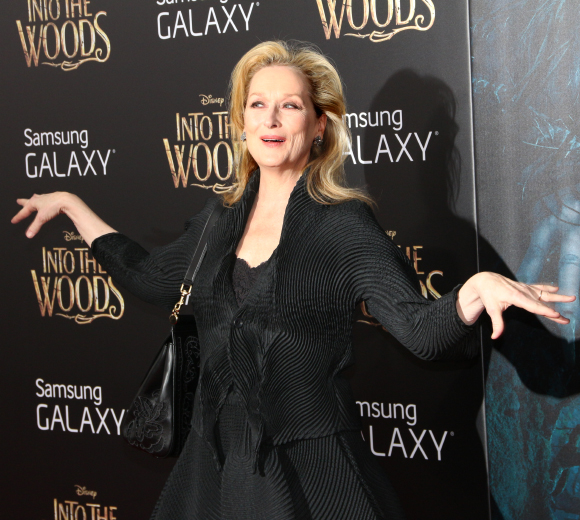 Meryl Streep, Anna Kendrick, Emily Blunt, and the stars of the new film version of Stephen Sondheim and James Lapine's Into the Woods walked the red carpet at the movie's gala world premiere at the Ziegfeld Theatre on December 8. Directed by Rob Marshall and featuring a screenplay by book writer Lapine, Into the Woods, which blends the fairytale stories of Little Red Riding Hood, Cinderella, Rapunzel, and more, also stars James Corden, Lilla Crawford, Johnny Depp, Daniel Huttelstone, Chris Pine, Christine Baranski, Tracey Ullman, Mackenzie Mauzy, Billy Magnussen, Tammy Blanchard, and Lucy Punch.
Check out photos from the premiere in the gallery below.
Into the Woods premiered on Broadway in 1987 and won Tonys for Best Score, Best Book, and Best Actress (Joanna Gleason as the Baker's Wife). It was revived on Broadway in 2002 and in a Shakespeare in the Park production in 2012. Another revival, courtesy of Fiasco Theatre and Roundabout Theatre Company, begins performances December 18 at the Laura Pels Theatre. The film hits screens on Christmas Day.