Meet the Company of Off-Broadway's Goldstein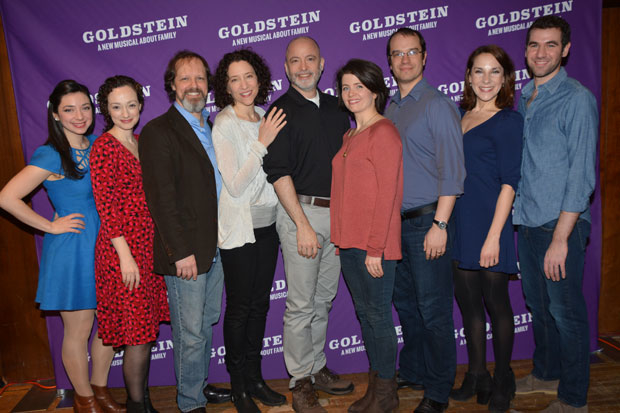 The company of off-Broadway's Goldstein, a new musical by Michael Roberts (music and lyrics) and Charlie Schulman (book), met the press on March 12 in advance of previews set to begin March 26. Opening night is scheduled for April 5.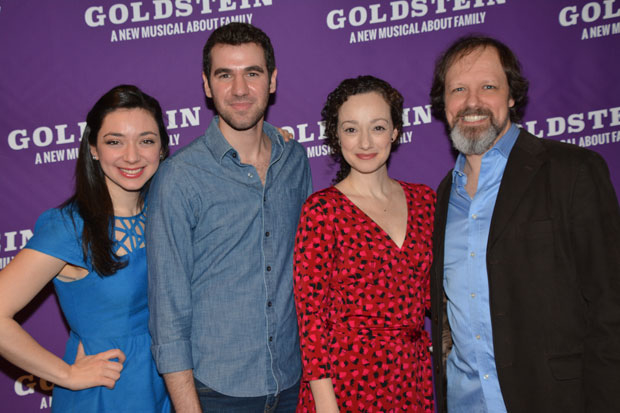 Megan McGinnis (Side Show), Julie Benko (Fiddler on the Roof), Amie Bermowitz (Ruthless), Blair Alexis Brown (A Scythe Of Time), Ben Cherry (Indecent), Aaron Galligan-Stierle (The Phantom of the Opera), Zal Owen (Fiddler on the Roof), Sarah Beth Pfeifer (The Lightning Thief), and Jim Stanek (Fun Home) will star in Goldstein. Directed by Brad Rouse, with musical staging by Sarah O'Gleby, the creative team includes Jean Kim (set design), Maureen Freedman (costume design), Andrew Griffin (lighting design), Raymond Schilke (sound design), Sinai Tabak (music director), Michael Cassara (casting), and C. Renee Alexander and Alex Elmaleh (stage managers).
Goldstein is described as follows: "Louis Goldstein has written a tell-all family memoir. While it is a best-seller, his family claims that it isn't true. Goldstein goes back in time to uncover 90 years of secrets, sacrifice, and love lost and found. This original musical is a celebration of the challenges and triumphs of an immigrant Jewish-American family."