Vineyard Theatre Announces Another Extension for Harry Clarke Starring Billy Crudup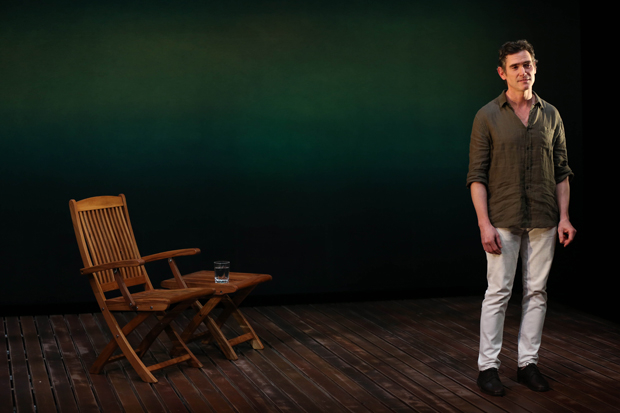 A second extension has been announced for the Vineyard Theatre's world premiere production of David Cale's Harry Clarke, directed by Leigh Silverman and starring Tony Award winner Billy Crudup. The play will now run through December 17. The production, which launched Vineyard Theatre's 35th anniversary season, began previews October 26 and opened on November 21.
Harry Clarke is described as "a sexually charged and wickedly funny one-man thriller." It is the story of a shy Midwestern man leading an outrageous double life as the cocky Londoner Harry Clarke. Moving to New York City and presenting himself as an Englishman, he charms his way into a wealthy family's life as the seductive and precocious Harry, whose increasingly risky and dangerous behavior threatens to undo more than his persona.
The design team includes scenic design by Tony Award nominee Alexander Dodge, costume design by Kaye Voyce, lighting design by Alan C. Edwards, sound design by Bart Fasbender, and original music by David Cale.
The Vineyard will produce the new work in association with Audible, the world's largest seller and producer of digital spoken-word entertainment. Audible will record and produce Crudup's performance in Harry Clarke as an audio play, available to Audible members in early 2018.
Audible's collaboration with the Vineyard is part of the company's larger effort to identify and nurture emerging playwrights and expose outstanding performances of their works to millions of Audible listeners. In May, Audible announced a $5 million fund dedicated to the commissioning and development of innovative English-language works from playwrights around the globe, supporting the creation of one- and two-person audio plays driven by language and voice.