Vanya and Sonia and Masha and Spike Plays Arena Stage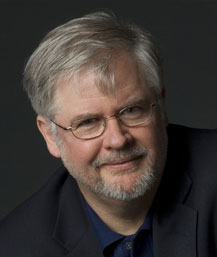 Vanya and Sonia and Masha and Spike begins its run tonight at Arena Stage at the Mead Center for American Theater. Main characters Vanya and Sonia lead a quiet life in the bleak area Bucks County, Pennsylvania. Their mundane world, however, is turned upside down by the arrival of their fading movie star sister, Masha. Masha arrives with her new boy toy and a game-changing announcement. At the heart of the play is both drama and comedy and the question: Would you choose your family?
Written by Christopher Durang and directed by Aaron Posner, the show features Jessica Frances Dukes as Cassandra, Sherri L. Edelen as Sonia, Jefferson Farber as Spike, Grace Gonglewski as Masha, Eric Hissom as Vanya, and Rachel Esther Tate as Nina.
"The play, I do want to say, is a comedy – in an American way," says playwright Christopher Durang. "Some of it ends up a little better than you might think for Chekhov. Now that I'm older, I don't like sending people home feeling too despairing, so, maybe for my own sake, I like to cheer things up a bit."
The creative team includes Robert Perry (light design), Daniel Conway (set design), Paloma Young (costume design), James Sugg (composer and musical supervison), and Anne Nesmith (wig design).
Performances will run through May 3.
For tickets and more information, click here.