Syrian Refugees, Celebrity Photogs, and the Borders Between Them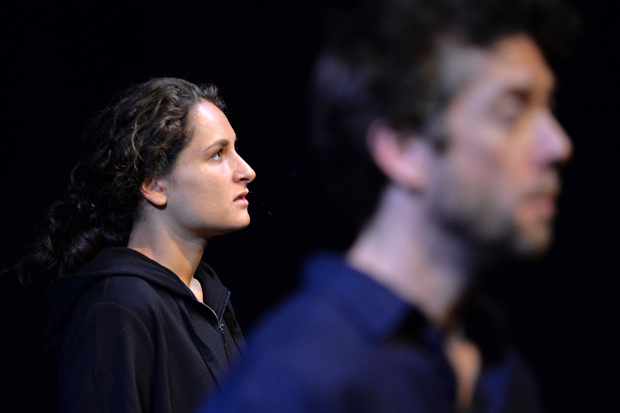 The world's 25 million refugees are too often depicted as just that: a statistic, an indivisible "they" violating prosperous Western borders. Henry Naylor admirably attempts to personalize the refugee crisis with his two-hander, Borders, now playing Next Door at NYTW. He's half-successful, despite the needless diversions he has created for himself.
Borders tells the story of a nameless Syrian graffiti artist (Avital Lvova) who falls in with a group of young revolutionaries in 2011, when nonviolent protests against the despotic Basher al-Assad had not yet festered into the Syrian Civil War. As the conflict is usurped by foreign jihadists, she decides to flee to the safety of Europe. Naylor juxtaposes her story with that of photographer Simon Nightingale (Graham O'Mara). He's covering a 1998 flood in Balochistan when the pointedly named print journalist John Messenger asks him to take stills for an interview he is conducting with a local warlord named Osama bin Laden. The notoriety he gains from his photos after 2001 allows him to expand into the lucrative trade of taking glossy celebrity shots. But could he be using his talents for something more meaningful? For 70 minutes, these two monologues play in counterpoint, repeatedly answering that question. The result is a dull polemic where a complex moral drama ought to be.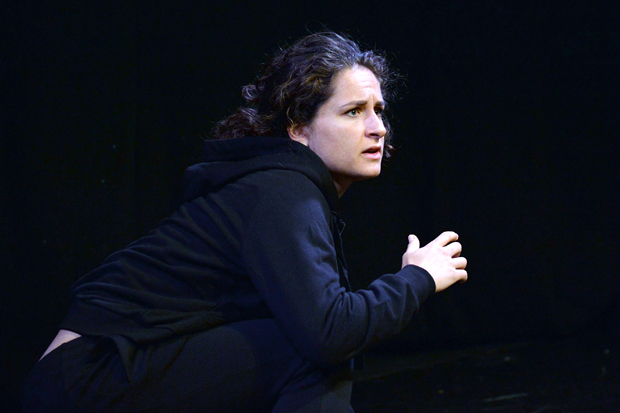 Despite Naylor's decision to keep her nameless in the program and script, the Syrian graffiti artist emerges as a fully human character with a compellingly unique story. Regrettably, Naylor never appears satisfied with that. The inclusion of Osama bin Laden and ISIS seem meant to give the story a sense of grand profundity, when small profundity would have been enough. The fact that her story is frequently interrupted by a tepid send-up of the Western media is even more frustrating, dividing our attention and diluting the power of the play.
Certainly, Naylor has a lot to say about the way we treat news as entertainment: A onetime satirist on British television, Naylor notes in the program that he left comedy to pursue playwriting in 2002, which may account for the mustiness of his comic relief (gibes at Nickelback and Britney Spears). Still, one would hope that a writer with such inside exposure to the British media would deliver a more brutal takedown.
At least the actors compensate for the lack of fire in the script: Lvova gives a spirited performance than hammers home the urgency of her character's situation, even when it verges on excess. Running in place and crashing onto the floor, it occasionally seems like she is auditioning for American Gladiators (directors Michael Cabot and Louise Skaaning might have channeled this athleticism more precisely for an even better performance).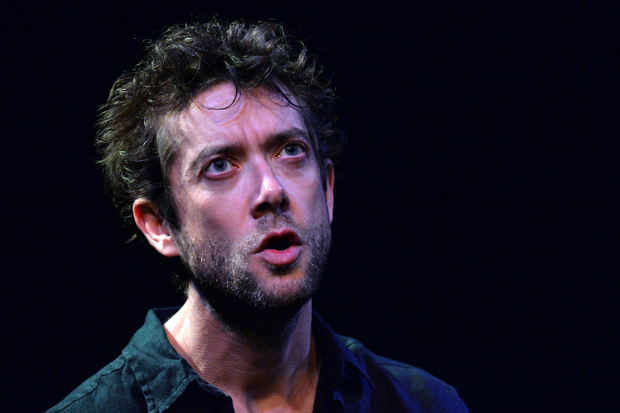 As Nightingale, O'Mara convincingly portrays a cynical media professional wallowing in self-pity. His performance as Messenger is much drier, his world-weariness delivered with the grandfatherly lilt of Alec Guinness as Obi-Wan Kenobi. The conscience of the play, he rebukes his increasingly successful Padawan by softly remarking, "For all your exhibitions and fame, you have grown ordinary." Suddenly, the play about a Syrian refugee is muscled out of the way by a trite diatribe against selling out.
Left only with the words in this ultraminimalist production (Cabot and Skaaning achieve the staging with just two stools and no designers), we cannot help but think about how millions of people cross borders every year for a small taste of the ordinariness Messenger decries. Ordinary things like a predictable income and comfortable lifestyle are a rare privilege that frees people to put their own negligible problems in perspective — and perhaps even do something meaningful for the less fortunate. Unfortunately, this requires a relinquishment of self-regard that Borders isn't able to achieve.