Stephen Adly Guirgis to Adapt Dog Day Afternoon for Broadway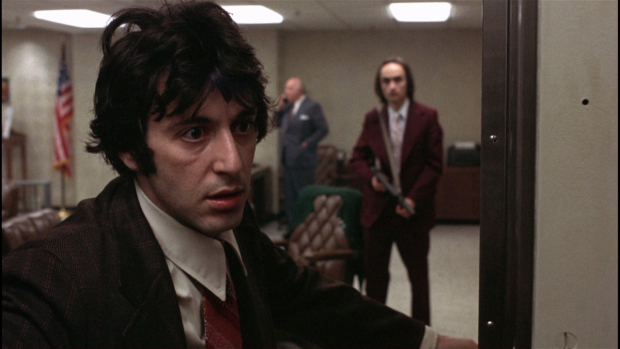 It was announced today that 2015 Pulitzer Prize winner Stephen Adly Guirgis (Between Riverside and Crazy) has been tasked with writing a new play based on the Oscar-winning motion picture Dog Day Afternoon.
Warner Bros. Theatre Ventures is developing the play for a Broadway run — a project that will follow in the footsteps of Misery, the company's last screen-to-stage adaptation. Misery is currently running at the Broadhurst Theatre, starring Bruce Willis and Laurie Metcalf. The company is also coproducing the Broadway production of the Tony- and Olivier Award-winning Best Play The Curious Incident of the Dog in the Night-Time.
In London, Warner Bros. Theatre Ventures is currently represented by Roald Dahl's Charlie and the Chocolate Factory, now in its third year at the Theatre Royal Drury Lane and preparing for a prospective 2017 Broadway opening.
In addition to his Pulitzer Prize-winning play Between Riverside and Crazy, Guirgis' works also include Our Lady of 121st Street, Jesus Hopped the 'A' Train, In Arabia, We'd All Be Kings, The Last Days of Judas Iscariot, and The Little Flower of East Orange, all five of which were directed by Philip Seymour Hoffman and originally produced by LAByrinth. Guirgis also earned a Tony nomination in 2011 for his Broadway debut play The Motherf***er With the Hat, directed by Anna D. Shapiro.
Dog Day Afternoon is a 1975 crime drama film, written by Frank Pierson and directed by Sidney Lumet. The story was inspired by P.F. Kluge's article "The Boys in the Bank," which tells a similar story of the robbery of a Brooklyn bank by John Wojtowicz and Salvatore Naturale on August 22, 1972. The film stars Al Pacino, John Cazale, Charles Durning, Chris Sarandon, Penelope Allen, James Broderick, Lance Henriksen, and Carol Kane.