Sparks Fly as Ewan McGregor, Maggie Gyllenhaal, and Cynthia Nixon Open on Broadway in The Real Thing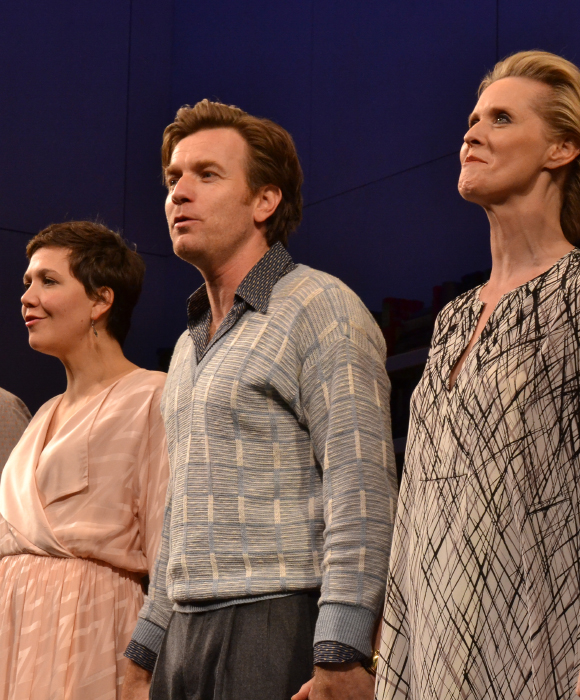 Roundabout Theatre Company's revival of Tom Stoppard's The Real Thing, starring Ewan McGregor, Maggie Gyllenhaal, Josh Hamilton, and Cynthia Nixon (who also appeared in the original production), celebrated its opening night at Broadway's American Airlines Theatre on October 30. Sam Gold directs the drama, which explores love and art as an unhappily married playwright begins a love affair with a dear friend. The full cast also includes Ronan Raftery, Alex Breaux, and Madeline Weinstein.
Guests at the opening-night festivities included original Real Thing cast members Christine Baranski, Peter Gallagher, Kenneth Welsh, and Vyto Ruginis; original director Mike Nichols; and stage and screen favorites including Peter Sarsgaard and Rosie O'Donnell. Check out photos in the gallery below.
Click here for tickets.