Simon Jones Reunites With Blithe Spirit Costar Angela Lansbury for North American Tour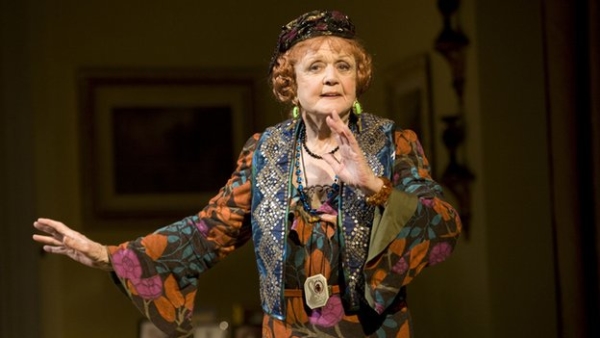 Producers have announced that Simon Jones will return to the role of Dr. Bradman for the North American tour of Noël Coward's comedy Blithe Spirit. He performed the role in both the 2014 West End and 2009 Broadway productions opposite five-time Tony winner Angela Lansbury, who headlines the tour.
Two-time Tony winner Michael Blakemore, director of the previously mentioned Broadway and West End revivals, helms the tour. Joining Jones and Lansbury in the cast are fellow London cast members Charles Edwards (Downton Abbey) and Jemima Rooper (One Man, Two Guvnors), as well as Broadway veteran Charlotte Parry (The Importance of Being Earnest) and 2009 cast members Susan Louise O'Connor and Sandra Shipley.
"I remember saying," said Jones in a statement, "to no one in particular, when we played Blithe Spirit on Broadway, that the experience was so enjoyable and satisfying that I'd be happy to do it wherever Dame Angela and Michael Blakemore wanted to take it. I'm vastly pleased that they heard me and took me at my word."
The tour will kick off on December 9 at the Ahmanson Theatre in Los Angeles, with subsequent stops at the Golden Gate Theatre in San Francisco, Toronto's Princess of Wales Theatre, and Washington, D.C.'s National Theatre.
For tickets to Blithe Spirit in Los Angeles, click here.
For tickets to Blithe Spirit in San Francisco, click here.
For tickets to Blithe Spirit in Washington, D.C., click here.