Session Girls Concert Cast Recording, Featuring Lauren Worsham, Is Announced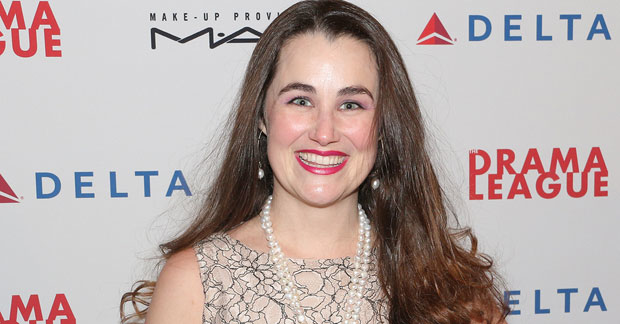 Broadway Records has announced that the original concert cast recording of Session Girls – Live at Feinstein's/54 Below will be released digitally and in stores on September 28. The album is currently available for preorder at www.BroadwayRecords.com.
The new work gives audiences the inside scoop on music producer Joli Nye (Lauren Worsham), bawdy backup vocalist Cocoa (Lesli Margherita), classical cellist Mariana (Oyoyo Joi), and their trials and tribulations as they navigate the music world, their love lives, and unanticipated change.
The cast also features Brian Charles Rooney, Robbie Rozelle, Ryan Andes, Megan McGinnis, Lisa O'Hare, Bart Shatto, Jeff Hiller, and Emily Padgett.
Session Girls is described as featuring "original witty, charming and memorable tunes," such as "Painfully Self-Aware," "Miss Manners Got It Wrong," "You're Never a Shoo-In," "If You Wanna Make Dough on a Show," "I'm a Producer (and You're Not)," "I Dreamt of You," "We Should All Just Be Excellent," "What's the Point?," and "Nothing to Brag About."