Norm Lewis, Jessie Mueller, and More Star in The Music Man at the Kennedy Center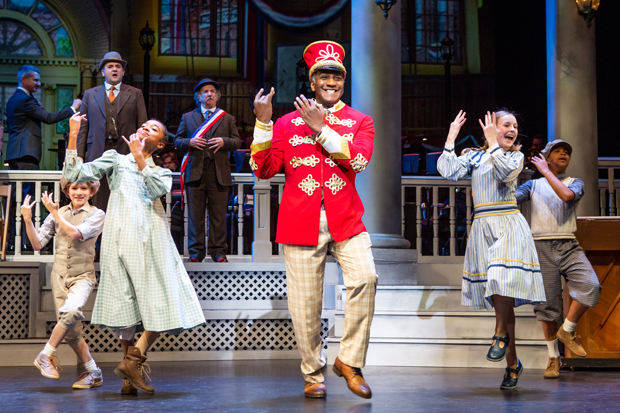 Meredith Willson's The Music Man has begun performances at the Kennedy Center, where it will run through February 11 as part of the Broadway Center Stage series.
Jessie Mueller and Norm Lewis head the cast as Marian Paroo and Harold Hill. They are joined by Rosie O'Donnell as Mrs. Paroo, John Cariani as Marcellus Washburn, Veanne Cox as Eulalie Mackecknie Shinn, David Pittu as Charlie Cowell, Damon Gillespie as Tommy Djilas, Eloise Kropp as Zaneeta Shinn, Sam Middleton as Winthrop Paroo, and Emmy Elizabeth Liu-Wang as Amaryllis.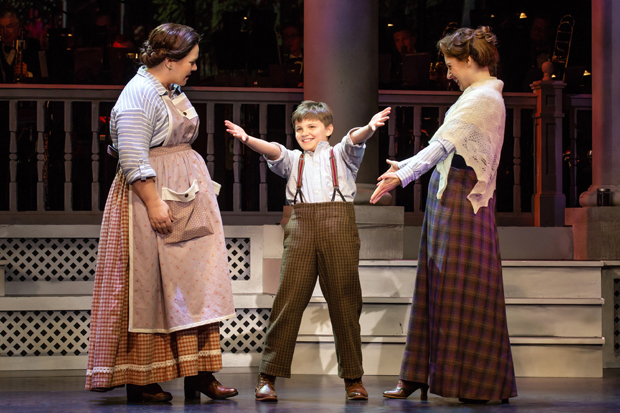 The ensemble is made up of Tessa Grady, Arlo Hill, Todd Horman, Denis Lambert, Liz McCartney, Hayley Podschun, Katerina Papacostas, Blakely Slaybaugh, Jimmy Smagula, Ryan Steele, Daryl Tofa, Diana Vaden, and Nicholas Ward.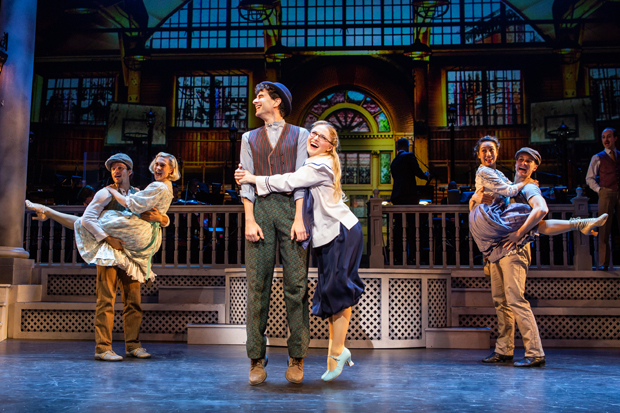 Marc Bruni's semi-staged production will have choreography by Chris Bailey, music direction by James Moore, set and projection design by Paul dePoo, costume design by Amy Clark, lighting design by Cory Pattak, and sound design by Kai Harada.