New York Musical Festival Announces Complete 2016 Lineup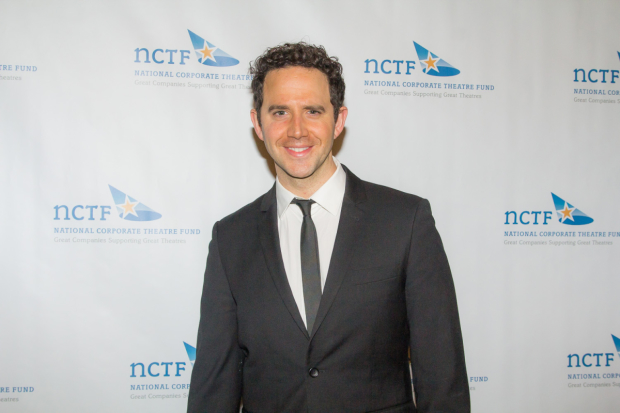 The New York Musical Festival (NYMF), previously known as the New York Musical Theatre Festival, has announced the complete slate of programming and venues for NYMF 2016. The festival will take place from July 11-August 7 at venues throughout Midtown Manhattan.
Newly announced productions will be presented in addition to the previously announced shows slated for invited productions, the Next Link Project, and developmental readings.
The additional productions, readings, concerts, and events are as follows:
Ultimate Man!, featuring a book by Charles Abbott and Jane Edith Wilson, music by Alastair William King, lyrics by Paul Gambaccini, Alastair William King and Jane Edith Wilson, and conceived by Paul Gambaccini, joins the roster of invited productions.
Developmental reading selections will include The Baby Project, with a book by Lori Ada Jaroslow, music by Fonda Feingold and Noriko Olling, lyrics by Fonda Feingold and Lori Ada Jaroslow, and additional material by Michael Schiralli as well as Emily Kaczmarek and Zoe Sarnak's A Lasting Impression.
NYMF's Student Leadership Program's production of Outliers, a concert that celebrates what's brilliant and bold, hilarious and even heartbreaking, in what makes us unique, and Still Ready: Bob Rokicki in Concert have been added to the concert series.
Newly added events include Richard Allen and Taran Gray's Freedom Riders; Midnight at the Never Get, with book, music, and lyrics by Mark Sonnenblick and conceived by Sam Bolen and Mark Sonnenblick; Louis Greenstein and Kate Ferber's One Child Born: The Music of Laura Nyro; a showcase of work by the Students of The Open Jar Institute 2016; For the Love of Originality: How to Invent New Stories in Musical Theater; Made in NY Talks: Writing Across Media — Stage, Screen and Song; Sing at Cirque du Soleil; and From the Director's Perspective: Collaborating on the Creation of a New Musical.
The 2016 festival is curated by Rachel Sussman, who joins the organization as director of programming and artist services. This year's Grand Jury included Tony Award-winning actor Michael Cerveris; Obie- and Drama Desk Award-winning actress Donna Lynne Champlin; Two River Theater literary manager Anika Chapin; creative director of Fox Stage Productions Isaac Robert Hurwitz; Tony Award-winning producer Jane Dubin; director of theatre arts program at the National Black Theatre Jonathan McCrory; Tony Award- and Drama Desk Award-nominated actor and writer Tony Sheldon; playwright, lyricist, and actress Gretchen Cryer; Drama Desk Award-winning actor Santino Fontana; Tony Award-nominated, Drama Desk-, and Outer Critics Circle Award-winning actress Montego Glover; Broadway director West Hyler; Tony Award-nominated director Leigh Silverman; and Laurence Olivier Award-winning choreographer Sergio Trujillo.
Performance schedules for all productions, readings, concerts and events are now available at NYMF.org.