Mrs. Doubtfire Completes Casting for the National Tour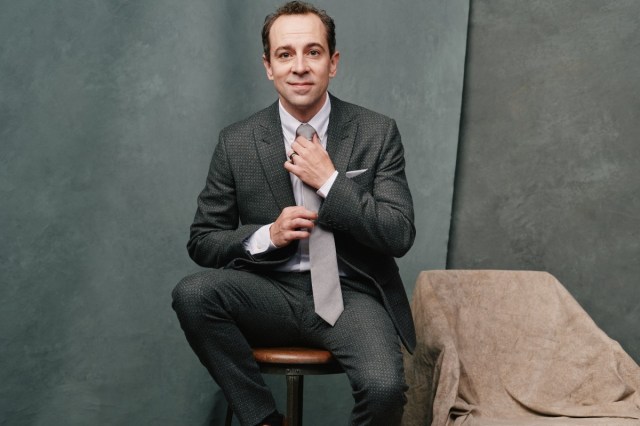 Full casting has been announced for the 2023-24 North American Tour of Mrs. Doubtfire, launching next month.
As previously announced, the production will star Broadway's original (and Tony-nominated) leading man Rob McClure as Daniel Hillard/Euphegenia Doubtfire, as well as McClure's real-life wife, Maggie Lakis, as Miranda Hillard. Joining McClure and Lakis are Giselle Gutierrez as Lydia Hillard, Aaron Kaburick (Broadway cast member) as Frank Hillard, Nik Alexander as Andre Mayem, Leo Roberts as Stuart Dunmire, Romelda Teron Benjamin as Wanda Sellner, Cody Sawyer Braverman and Axel Bernard Rimmele as Christopher Hillard, and Emerson Mae Chan and Kennedy Alexandra Pitney as Natalie Hillard.
Rounding out the ensemble are David Hibbard (Broadway cast member), Alex Branton, Jonathan Hoover, Sheila Jones, Julie Kavanagh, Jodi Kimura (Broadway cast member), Marquez Linder, Alex Ringler, Bianca Rivera-Irions, Lannie Rubio, Neil Starkenberg, Joey Stone, Gina Ward, Lauryn Withnell, and Julia Yameen.
Based on the hit 1993 film, Mrs. Doubtfire hails from the Something Rotten! creative team, with a book by Karey Kirkpatrick and John O'Farrell and music and lyrics by Wayne Kirkpatrick and Karey Kirkpatrick. Jerry Zaks directs.