Meet Julie White, Judith Roberts, and the Stars of Broadway's Airline Highway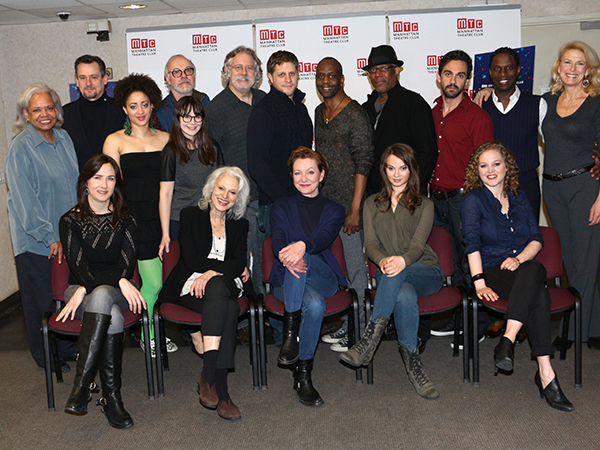 The stars of Steppenwolf Theatre Company's Broadway production of Lisa D'Amour's Airline Highway met the press at their rehearsal studio on March 17. Directed by Tony winner Joe Mantello (The Last Ship), the ensemble dark comedy opens April 23 after beginning previews April 1 at Manhattan Theatre Club's Samuel J. Friedman Theatre.
Airline Highway follows a ragtag group of strippers, hustlers, and philosophers who have gathered at a once-glamorous New Orleans motel to celebrate the life of Miss Ruby, an iconic burlesque performer who has requested a living funeral. The show is described as an "ode to the outcasts that make life a little more interesting."
The Broadway cast includes Tony winner Julie White, Carolyn Braver, K. Todd Freeman, Scott Jaeck, Ken Marks, Caroline Neff, Tim Edward Rhoze, Judith Roberts, and Joe Tippett, alongside an ensemble made up of Todd d'Amour, Shannon Eagen, Venida Evans, Joe Forbrich, Leslie Hendrix, Sekou Laaidlow, and Toni Martin. The Steppenwolf production played an extended Chicago run in late 2014 and early 2015.
Meet the stars below.
For tickets and more information, click here.