Listen: Liz Flemming Sings "The Story Goes On" From New Baby Cast Recording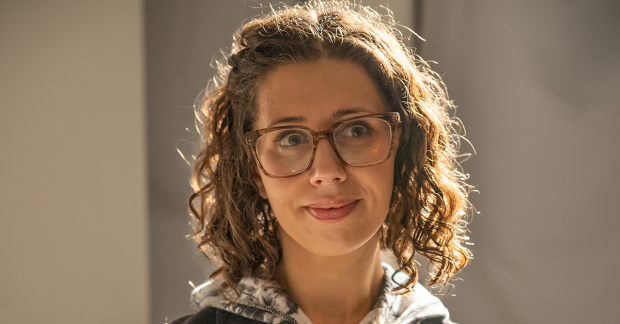 Yellow Sound Label will release the 2022 off-Broadway cast recording of Maltby and Shire's Baby on February 14, and we've got a first listen to star Liz Flemming singing the iconic "The Story Goes On." Check it out below:
Originally produced on Broadway in 1983, Baby features a book by Sybille Pearson, music by David Shire, and lyrics by Richard Maltby, Jr., based upon a story developed with Susan Yankowitz. The album is based on the 2021 off-Broadway revival by Out of the Box Theatrics, and features new and never-before-recorded material.
The cast features Christina Sajous as Pam, Gabrielle McClinton as Nicki, Julia Murney as Arlene, Robert H. Fowler as Alan, Liz Flemming as Lizzie, and Johnny Link as Danny. The ensemble includes Jorge Donoso, Marisa Kirby, Jewell Noel, and Ethan Paulini (who also directed the production).
To celebrate the cast will perform a concert of the show tonight, February 13, at the Green Room 42. A livestream is available here.
This new production of Baby reimagines the story of three couples on their journeys to parenthood, triumphantly examining them through a 2022 lens. Taking place on a university campus, it deals with the painful, rewarding, and unexpectedly funny consequences of the universal experience of pregnancy and parenthood. They include two college students, barely at the beginning of their adult lives; the thirty-somethings, having trouble conceiving but determined not to give up; and middle-aged parents, previously looking forward to an empty nest when an unexpected night of passion lands them back where they started.