Light Up the Sky Begins Its Run at Lyric Stage Company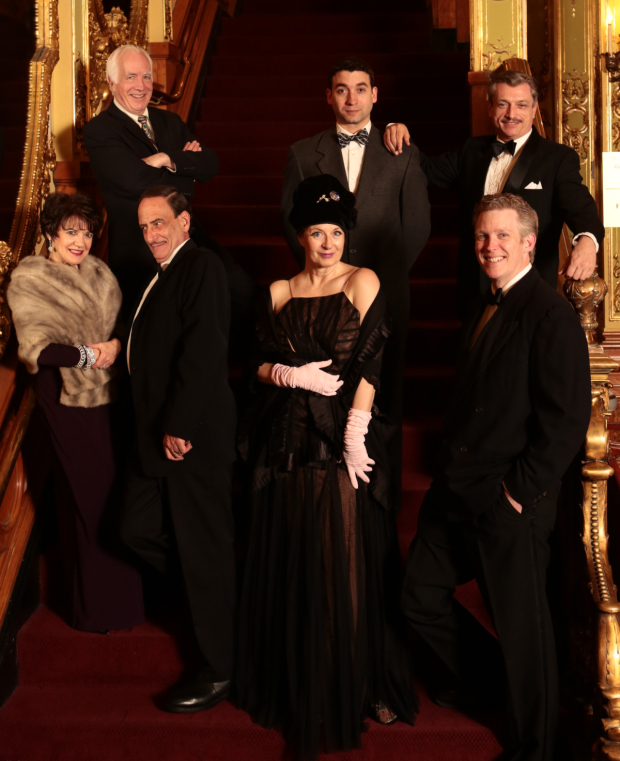 Light Up the Sky starts performances at Lyric Stage Company tonight. The show introduces all of the staple members of a Broadway show: The winsome leading lady, the hopeful, young playwright, the high-strung director, the boorish producer, and, as always, the leading lady's eccentric mother. The backstage comedy, set in the Ritz-Carlton, shows all the ins and outs as this cast of characters gets ready to put on a Broadway-bound play. It all leads up to the highly anticipated and terrifying moment when the curtain goes up and the audience sees it for the first time.
Written by Moss Hart and directed by Scott Edmiston, it features Paula Plum as Irene Livingston, Will LeBow as Sidney Black, Richard Snee as Owen Turner, Will McGarrahan as Carleton Fitzgerald, Kathy St. George as Frances Black, Bobbie Steinbach as Stella Livingston, Alejandro Simoes as Peter Sloan, Terrence O'Malley as Tyler Rayburn, Jordan Clark as Miss Lowell, and Bob Musset as William H. Gallagher.
The creative team includes Janie E. Howland (set design), Gail Astrid Buckley (costume design), Karen Perlow (light design), Samuel Hanson (sound design), and Nerys Powell (stage manager).
Performances will run through June 13.
For tickets and more information, click here.