Jerry Springer — The Opera Comes to BroadwayHD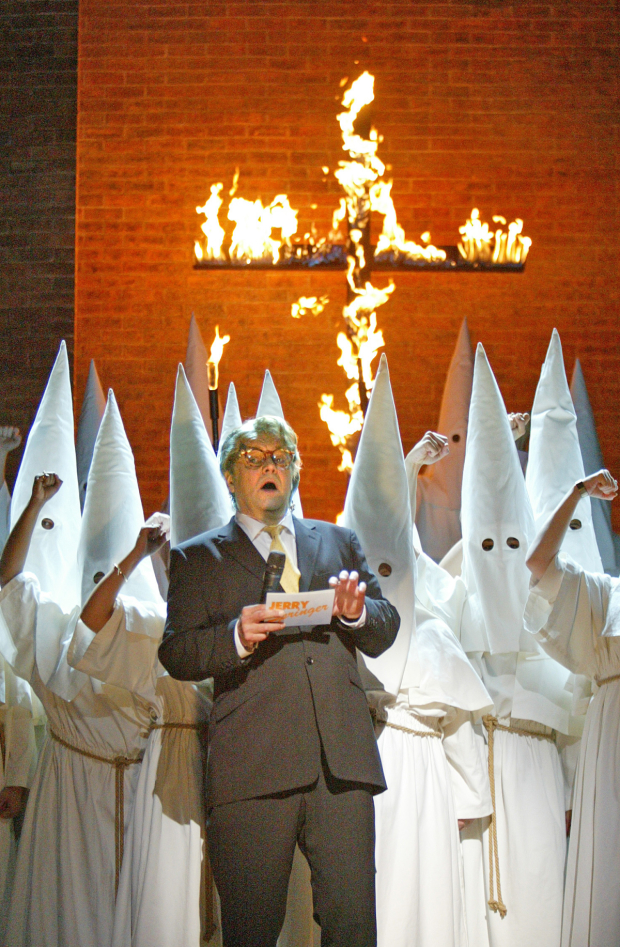 Jerry Springer — The Opera will be added to the BroadwayHD lineup beginning Thursday, August 30.
Written by Richard Thomas and Stewart Lee, the show debuted at the National Theater in London in 2003 winning the Olivier Award for best new musical. Following its London run, Jerry Springer — The Opera had a concert staging in New York City at Carnegie Hall in 2008, then later as part of The New Group's 2017-2018 season. The BroadwayHD streaming of the show features the original cast and performance from London's Cambridge Theatre in 2005.
Jerry Springer — The Opera tells the story of a day in the job of world famous talk-show host, Jerry Springer. Jerry has to sort out a number of guests' problems, including a man who wants to dress up as a baby and a man with three lovers. However, on this particular day, something out of the ordinary will happen.
BroadwayHD, founded in 2015 by Tony Award winning producers Bonnie Comley and Stewart F. Lane, offers in-hand theater experience that delivers premium live productions to theater fans globally.