Interview: Rhea Perlman Talks About Returning to the Stage and Her New Role as Grandma
For almost 50 years, Rhea Perlman has entertained us in a variety of media, from her Emmy Award-winning work as sassy waitress Carla Tortelli in Cheers to memorable stage work including The Tale of the Allergist's Wife and Love, Loss and What I Wore to her current, much-talked-about role in the megahit film Barbie.
Now, Perlman has made a long-awaited return to the New York stage in the title role of Let's Call Her Patty at the Claire Tow Theatre playing an Upper West Side woman of "more than modest means" whose well-ordered, routine-filled life is thrown for a loop when her artist daughter, Cecile, becomes addicted to drugs.
TheaterMania recently spoke to Perlman about the challenges and surprises of coming back to the stage, working with an all-female cast, director, and playwright, and how she has personally navigated motherhood.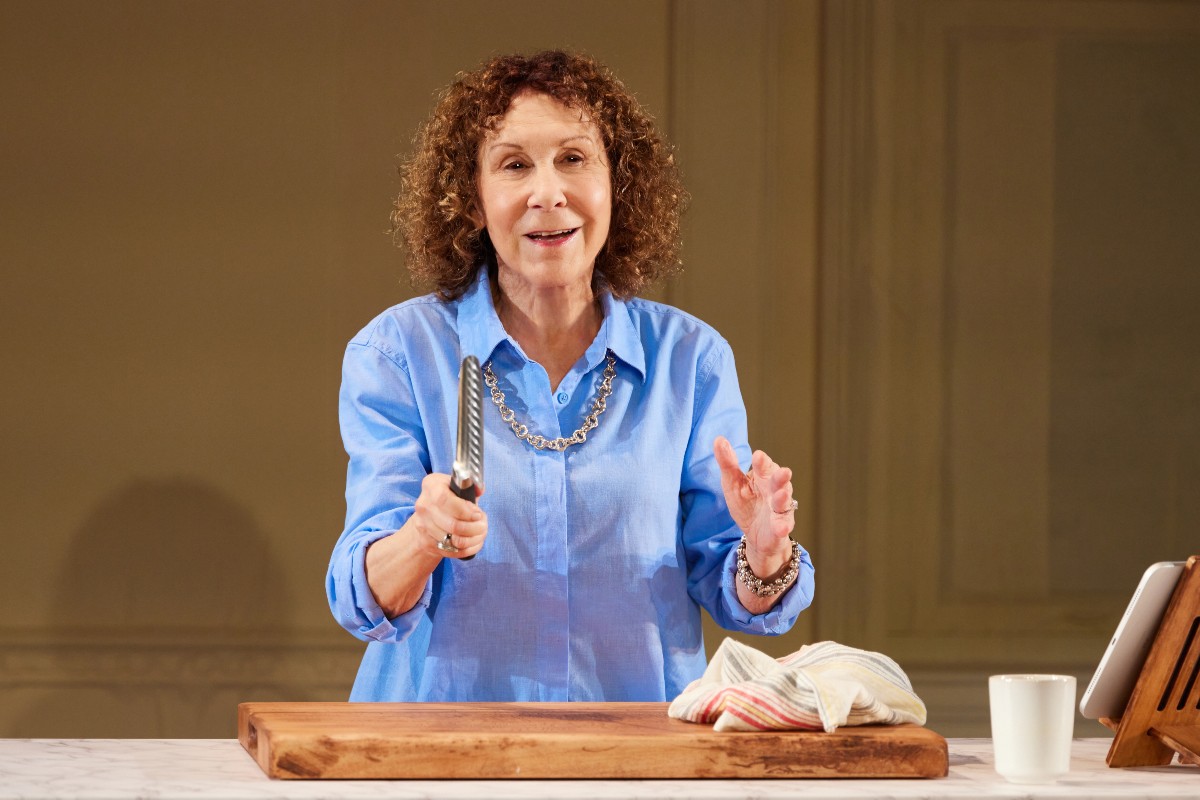 This interview has been edited for length and clarity and was conducted according to current SAG-AFTRA guidelines.
We don't see you on the NYC stage that often. Why don't you do more plays?
It's how my career worked out. I started in New York and early on, I did a lot of off-off-Broadway. My husband, Danny [DeVito] and I were among the founding members of the Colonnades Theatre Lab, which was across the street from the Public Theater. It was a great experience. But then Danny and I did a short film, Minestrone, which was funded by the AFI, and then he got the movie version of One Flew Over the Cuckoo's Nest. So, we decided to spend some time in LA. I thought it would be a short stint; I never imagined we'd end up there permanently.
The role of Patty seems tailor-made for you. Was the play written for you?
No way! I just got a call from my agent who said they want you to do a reading, and then maybe a production. So, I read it and I thought it was really interesting, even though I was hesitant about the number of words, the complicated dialogue, and all the time involved in rehearsals. Ultimately, I took it as a challenge – and believe me, it has been a challenge! Right now, I'm really happy the play is officially open, and that I can do it every night without getting notes afterwards!
What is the experience like working on an all-female show?
It has been fantastic; I love the two actors I work with, Leslie Rodriguez Kritzer and Arielle Goldman. I think we're a team and we treat ourselves as a team. The support we have for each other is vital, as is the support of our director Margot Bordelon and the playwright Zarina Shea, although we don't see them on a daily basis.
What about the audiences? Were they what you expected?
I have been a bit surprised that we really get wildly different audience reactions, sometimes even from the matinee to the evening. We get people who don't find the play funny; they really dig into the drama of the show instead. Yes, we are dealing with some harsh issues such as drug addiction, but it is a comedy. It's weird for me not to know how the audience will react from show to show.
In the play, Patty's daughter Cecile becomes an addict, and Patty spends a lot of time wondering if it's her fault or if she should have done something differently? With your three adult kids, do you spend a lot of time thinking about am I a good mother?
I strive to be a great mother and I hope I've been and the relationships I carry on with my children prove that I've done good. I tried to be there for them as kids and then separate a bit as they got older. I try to be involved but too involved – to be there when they need you – and when they want to. And to accept everything.
Were you supportive of your daughter Lucy becoming an actor?
Both Danny and I thought our kids should try whatever they were drawn to. They were able to see the good times and bad times of show business, although they saw us have a lot of success. I don't think any of them regret the choices they made – and are still making. And as far are we're concerned, it's all good if they're thriving and happy!
Are you sticking around New York to see Lucy and Danny this fall in I Need That?
No, I have to go back to Los Angeles and hang out with my granddaughter Sinclair. She's only four months old. Honestly, I am really looking forward to just being grandma!