Explore Shows from this Story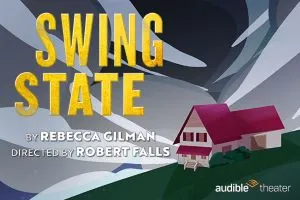 Final performance: October 28, 2023
Interview: Playwright and Muse: Swing State's Rebecca Gilman and Mary Beth Fisher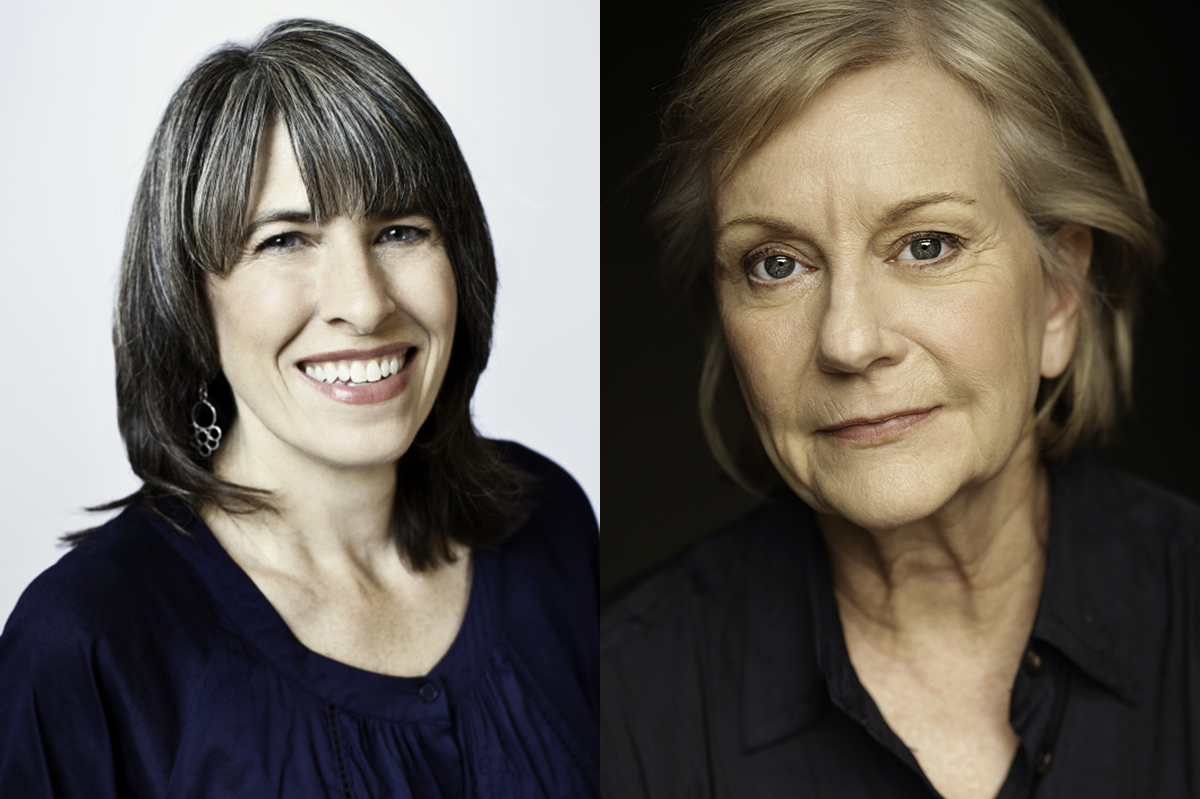 Playwright Rebecca Gilman had a major stipulation when she was beginning work on her new play Swing State. For its inaugural production at the Goodman Theatre last fall, Gilman required the participation actor Mary Beth Fisher. Longtime collaborators, both women describe each other as almost separated from birth, with similar family structures and artistic sensibilities. The role of Peg in Swing State — now receiving its New York premiere via Audible at the Minetta Lane Theatre — was written specifically for Fisher (and, at certain points, with Fisher's own input into Gilman's dialogue). Here, playwright and muse discuss their decades-long collaboration and what it's like to bring a big, ol' hit to New York City.
This conversation has been condensed and edited for clarity.
Having done four plays together now, Rebecca, do you hear your characters talking like Mary Beth Fisher?
Rebecca Gilman: I do. And in this case, I wrote this part for Mary Beth. When Bob Falls, our director, said he wanted to work on a play with me, my condition was him and Mary Beth both working on it. She's sort of the protagonist of my life. We have a ton in common, to begin with, and she realizes my work beautifully. We're also kind of the same age and we've grown up together.
Mary Beth Fisher: It's true. Rebecca and I were separated at birth. We have a similar sibling structure and family dynamics. I don't know, I've always felt like I just get Rebecca's core because it's the same as mine.
Rebecca: Mary Beth is not only an amazing actor who can realize parts of my play, but she's a trusted and invaluable collaborator. The first time we worked together, on Spinning Into Butter, I realized that her process is organic and honest, and that if she wasn't feeling something or couldn't figure out how to make something work, it was a really good sign that I had not made it work.
Mary Beth: Oh, wow.
Rebecca: I've gotten to the point where I can trust her instinct so fully that, even with this show, there was a little moment after the production ended in Chicago where she said, "I'm not sure why Peg is saying this here," and I was like, "I don't even need to hear your reasons for why you're not sure. I'm just going to look at it again." And she was right. I did a little rewrite and I think it solved the problem. I feel like we just have the same sensibility. With this part and in Luna Gale, I wrote characters that were super complicated, and I wasn't sure, moment to moment, how an actor would approach it, but I felt that, as messy as the characters were, if I gave it to Mary Beth, she would bring in a take that I hadn't anticipated. That's what happened with both these plays. I think she's pushed me to be more of a messy playwright, and I just trust that she will make it work beautifully.
Mary Beth: I love that you said it allows you to be a messier playwright, because I feel that working particularly on Luna Gale and Swing State back-to-back has allowed me to be a messier actor. Instead of tying up every moment in a little bow, I feel a safety and permission to share the total honesty of what I'm feeling in a moment. What I admire about Rebecca as a person as well as a writer is that she's hugely compassionate, and that's a quality I'm desperately trying to cultivate in myself and towards myself. It really shines through in her attitude towards her characters. I've heard people compare her to Arthur Miller, but I always compare her to Horton Foote. Their writing is similar in that it's not only a good story with a strong moral message, but the characters are people. They don't have to be big, fancy types. They're just regular people, and that enables you to feel really identified with them.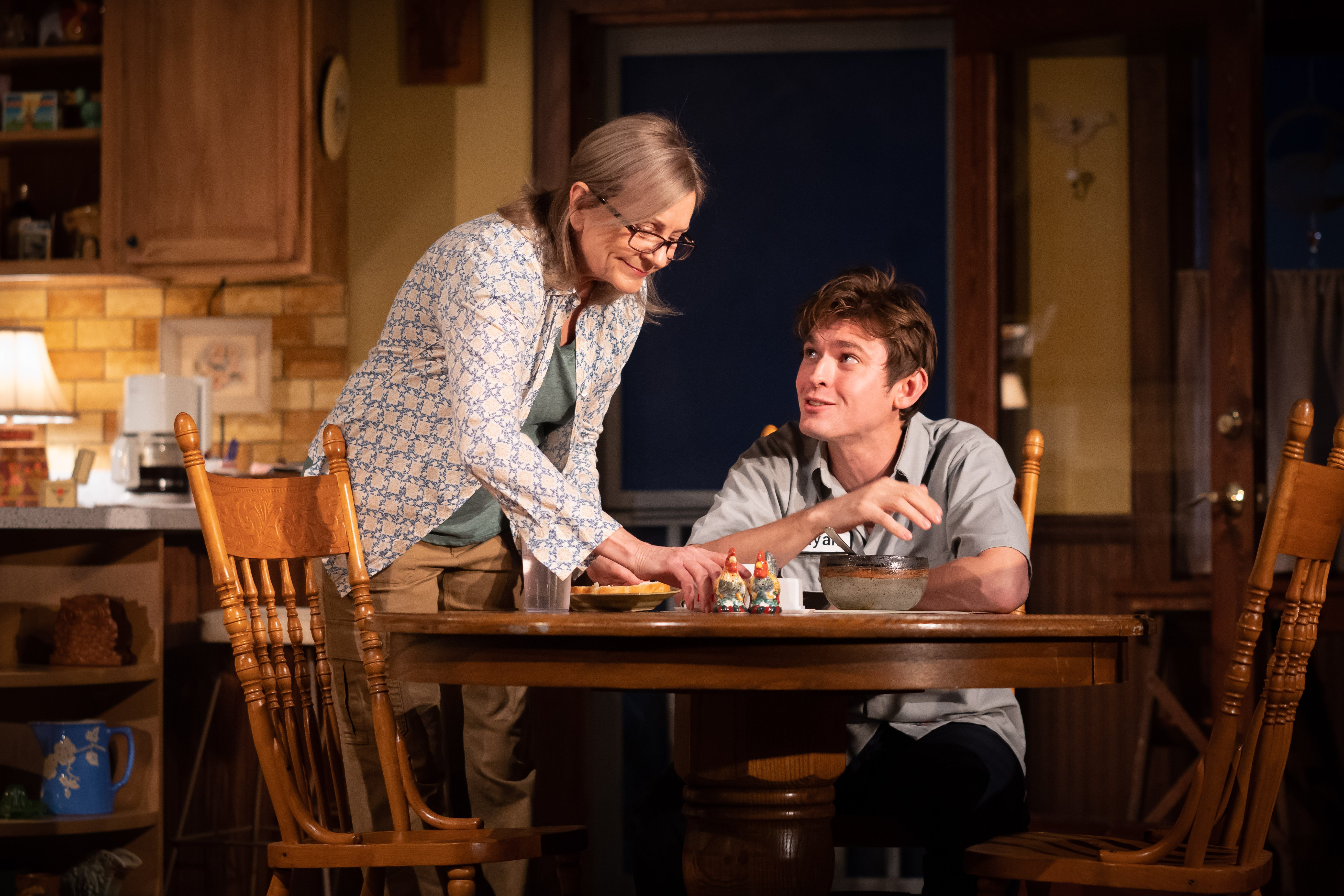 I've read the Chicago reviews and the quote that's being used is "the first great play of the decade." Is there pressure comes with that?
Rebecca: Yes, and we both feel it really acutely. We're like "Oh, boy. High bar." If this build up happened to me 30 years ago, I would be freaking out right now. But I'm at a point in my life where there's a lot of perspective brought on by other very important things. I just am in love with the production. The cast is amazing and I feel so grateful for them. As long as we're happy and everyone's pleased with their work and we're all working together, which we have been so far, that's all we can do.
Mary Beth: It's interesting because, when I first arrived in New York and all of my friends were saying "I read all the Chicago reviews, it must be so intense to be bringing in this hit show and you must be really anxious about how New York is going to receive it," I was feeling that. Once we got back up on the stage and in the set with my fellow actors, the amazing and brilliant Kirsten Fitzgerald and Anne E. Thompson and Bubba Weiler, we all talked about. It's just there. We know what the story is and we don't have to do anything differently. We can trust what we've got and not push it. We don't have to make it bigger and brassier for New York City. It's a quietly beautiful piece of work that's got a lot of surprises in it, and if we just stay on track, we know what to do with the play. I don't feel like we can do it any better than we did in Chicago.
Featured In This Story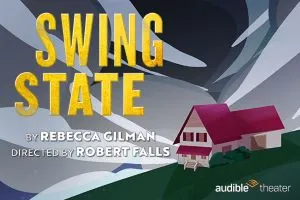 Final performance: October 28, 2023