Interview: Casey Nicholaw Talks About Heating Up the Stage in Some Like It Hot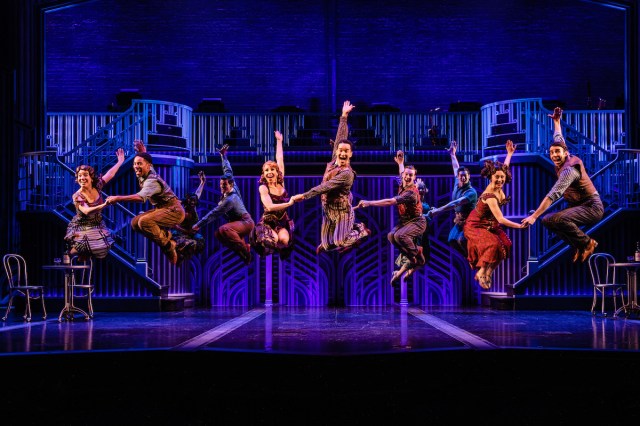 Casey Nicholaw's three-decade career on Broadway — as a performer, choreographer, and director — has been nothing short of remarkable, earning him a total of 13 Tony Award nominations (including a win for Best Director for a Musical for The Book of Mormon.)
In fact, 13 seems to be Nicholaw's lucky number, since it's the number of 2023 Tony nominations awarded to his current hit show, Some Like It Hot, for which Nicholaw has received nominations for Best Director and Best Choreographer.
TheaterMania recently spoke to the multi-talented Nicholaw about how he devised its thrilling choreography (including its much-talked about final sequence), how he guided its four Tony-nominated actors (J. Harrison Ghee, Christian Borle, Kevin Del Aguila, and NaTasha Yvette Williams), and why he insists on being both director and choreographer on every show he does.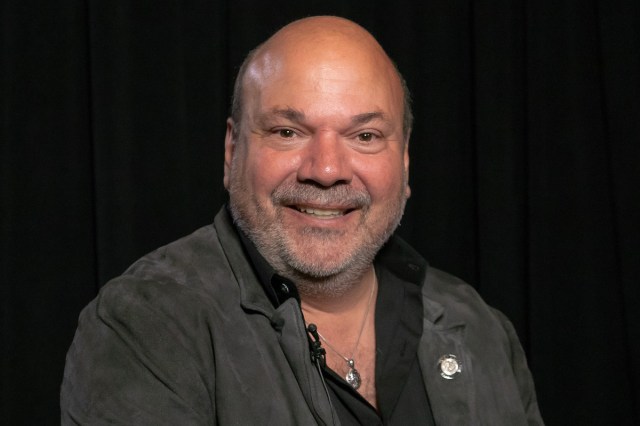 This interview has been condensed and edited for clarity.
What was your reaction to the show receiving 13 Tony nominations?
It is always sort of shocking to receive any award nominations; you never know what you're prepared for. We were all at The Today Show, performing a number from the show, so we had to be completely silent during the initial announcements. And it was surreal to hear our names big called. And then we heard the rest of the nominations after our performance, and it was so cool to have the whole cast together and counting the nominations on their fingers!
Let's talk about the show's choreography, which earned you one of your two nominations. You seem to have worked hard to blend period dances with modern choreography. What did that require – in terms of both research and execution?
For me, the important thing was, as both director and choreographer, to have dancing serve the story. The first thing I choreographed was the tap number ["You Can't Have Me (If You Don't Have Him)"]. J and Christian aren't known as tappers, but they were game. I like to say they went from jovial scrapping to being really accomplished tappers. So, I just kept adding tap to the show. In fact, there was no tap originally in the final chase scene. I really wanted everything to feel fresh and contemporary. And it was important that the show kept moving all the time. The direction actually moves as much as the choreography.
I think everyone who has seen the show wants to know about the final chase sequence. Tell us about how it came about?
It started with my idea that we had to wrap up the story with dancing. But figuring out how to do it kept me up at night. When we did our first workshop, we had to put the whole show up in three weeks. I did everything else first, and then we did that number alone in the last week. Over time, it just grew bigger and bigger; we saw what was extraneous and what was needed. I would often have Glen Kelly, our dance arranger, add more music when I wanted to add more steps. But nothing about it was easy! Even just doing the doors was hard; we had to number and letter each part on the back and sides so people could remember which one to go through. At the end of the day, something like this is my favorite thing to do. It's like solving a jigsaw puzzle or playing with LEGOs.
We also have to mention that four of your actors received Tony nominations, the most from any musical! Tell me about the casting process and how you helped guide their performances?
The good news is they were all there (except NaTasha Yvette Williams) from the first workshops so we could build their characters on them. All of them are so smart, generous, and comedic. But they all bring an innocence to the show, so their characters feel honest, truthful and heightened. I have to say this entire cast is so game and so supportive. Although I think they swear at me every night after the opening number.
Can we talk specifically about your leading men, J. Harrison Ghee and Christian Borle?
Sure, when I took it on, I said yes to working with Marc Shaiman and Scott Wittman, because who wouldn't want to do that. I didn't really know what J's character would be, but as we kept working on the show and we realized both J. and Jerry were getting more comfortable in a dress than pants, the character and the performance evolved together.
As for Christian, it's great that he gets to be a straightforward leading man, but he also gets so many laughs. Over the three years we worked on this, there were plenty of line readings, and I would comment on some of them, both good and bad. I have to give both guys, and the whole cast, a lot of credit; they haven't lost their freshness after all these months.
Spamalot was the last Broadway show where you were the choreographer, but not director? How important is it for you to fill both roles in a production?
I don't think it works as well the other way. If you get a director who doesn't understand choreography or a choreographer who doesn't understand story, the show is never as good. The first show I ever did as a performer was Crazy for You, and I learned so much from Mike Ockrent and Susan Stroman. Ultimately, doing it like this, there's no one to argue with — except myself late at night. But I always win!