Interview: Brandon Uranowitz's Personal Journey to Leopoldstadt
Leopoldstadt is Tom Stoppard's most personal play. But the story isn't just close to him; it's close to his cast, as well. In particular, Brandon Uranowitz, who is currently Tony nominated for his dual roles in the decades-spanning drama, recognizes a lot of his own family history involved, as well. Here, Uranowitz tells us about the extra special experience.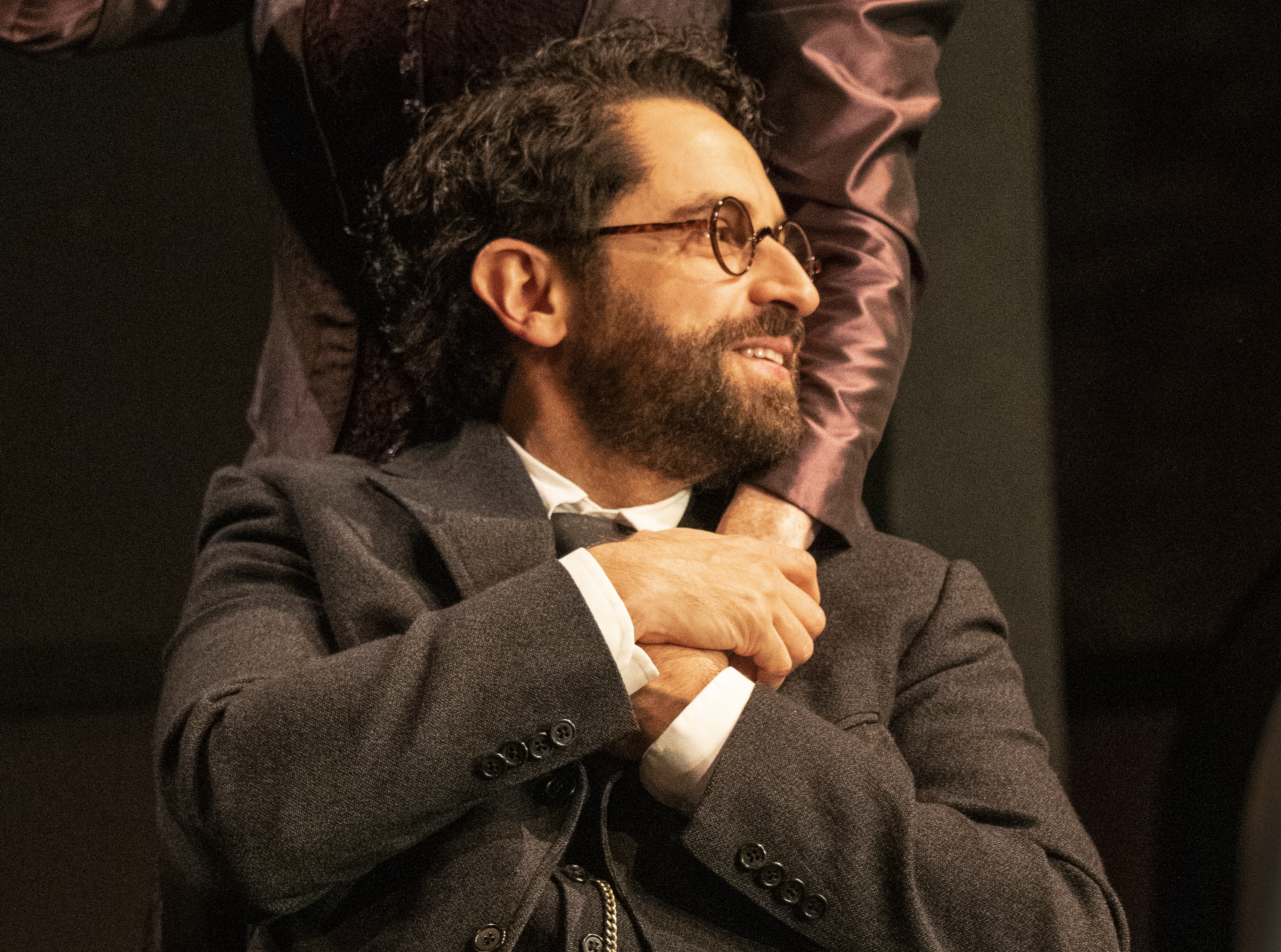 This conversation has been condensed and edited for clarity.
Knowing your work, I was surprised when I found out that the Outer Critics Circle Award you just won for Leopoldstadt was your first award ever.
Yeah. I mean, it's nice to hear that it's surprising people. [laughs] That was surprising to a lot of folks, and I was like, "No, literally never." Just the perennial bridesmaid. There's been something really useful for me, I think, as an artist, to be in the conversation but not a winner necessarily. It's helped me feel like I'm part of something bigger. I don't know. I've gotten used to not winning things and it makes the process a lot more joyful, because it's not really about that. It's about the community getting together and saying, "This is what we think to be the best work of the season." To be included in that conversation is all that I need to feel like I'm doing my job. I don't need to be, quote-unquote, the best. But it's also nice to win. I'm just very grateful to be part of it in any way.
Leopoldstadt is a very personal play for Stoppard – it's based somewhat on his family history. As a Jewish actor yourself, does your background relate?
My mom's side of the family came over many years ago from Russia, but the most present tether to the Jewish experience that I had growing up was the Holocaust, because some of my dad's side of the family escaped just in time, and some of them didn't make it. We had one survivor come over, my great aunt, and she was the only living survivor who went through the entire experience. She survived the camps and lost her whole family, her husband, her son. And she came over and had a tiny little bungalow and we would go multiple times a year to visit her, and there was no visit that was not, in some way, inclusive of a conversation about her experience. So this play is just very deep. It's bigger than me. It's bigger than Tom. It's bigger than any one of us. It's a deeply personal obligation that I have to my own family.
Was meeting Tom Stoppard terrifying?
The idea of Stoppard is infinitely more terrifying than Stoppard himself. Tom Stoppard is a cuddly teddy bear.
I was shopping the other day and he called me, which was crazy. I'm standing by the vinegars on the phone with Tom Stoppard and he told me multiple times that he loves me. Not in a "Thank you, I love you for doing this thing for me" kind of way, but in a "I love you, you're part of a greater network of family ties that I have" way. That counterbalances my preconceived notions of who he was the day he arrived at our rehearsal studio.
And let me tell you, the arrival of Tom was blooming over the entire thing. I don't think I've ever been more nervous my whole life. Not on an opening night, not any of the nights I was at the Tonys. This was the most nervous I have ever been in my whole life. I'm sure you know; the idea of Tom Stoppard very much matches his stature. He's very tall. So that was scary. But he's the kindest, gentlest person. This being his most deeply personal work yet, that tenderhearted approach he has to the work was felt in the room with him.
In the Broadway economy where many plays run for two or three months before closing, what is it like to now have done Leopoldstadt for nine months?
It's just been a wild experience. I'm very grateful for the work and I try to be as present as possible. It's just one of those things that you can't ever phone in, not that I'm one to phone it in. This play, in particular, you have to show up with every fiber of your being; otherwise, not only are you doing a disservice to the play, but to humanity in some way. Not to be so hyperbolic about it, but this story is so immense and important. And to show up like that every night for nine months is very exhausting.
I'll be honest with you. I'm a little nervous that I have made this play my entire identity, so I'm nervous for when July 2 comes and I have to look in the mirror and be like, "Who the fuck are you?" But I'm also deeply grateful for it because it has filled me with a sense of purpose. It helps me to wake up every morning. Everything can feel really bleak now, and the play itself is very bleak, but it's urgent. That sense of urgency helps me get through it every night.
It's also…In my opinion, beyond its connection to my own family, a beautiful play and I love doing it, and I love the people that I do it with.