Hugh Jackman Exits Prospective Broadway Musical Houdini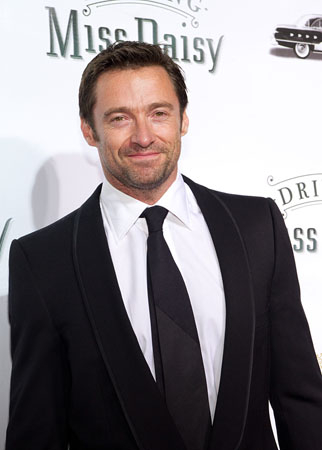 Houdini, the much-talked-about musical centering on the legendary magician, has been fraught with vanishing artists. Academy Award nominee and Tony Award winner Hugh Jackman (Les Misérables, The Boy From Oz), who had previously signed on to tackle the title role in a future Broadway season, has announced that he has withdrawn from the production due to its scheduling demands.
"I have greatly enjoyed the collaborative process on Houdini," the actor said in a statement to Variety. "Ultimately, though, I wasn't able to commit to the time this role will require. I have tremendous respect and admiration for the creative team and I wish everyone the best. I know they're well on their way to making something extraordinary."
Scott Sanders, the show's producer, said, "Hugh has been terrific to have on this part of our journey. We will continue to move forward with our remarkable creative team as they craft this ambitious new musical."
This news comes on the heels of Academy Award-winning screenwriter Aaron Sorkin (The Social Network, The Newsroom) bowing out of what would have been his Broadway book-writing debut. If the production has hopes of landing on the Great White Way anytime soon, it may need to start pulling some rabbits out of its hat.