Holler If Ya Year Me to Honor Tupac Shakur's Birthday With Specially Priced Tickets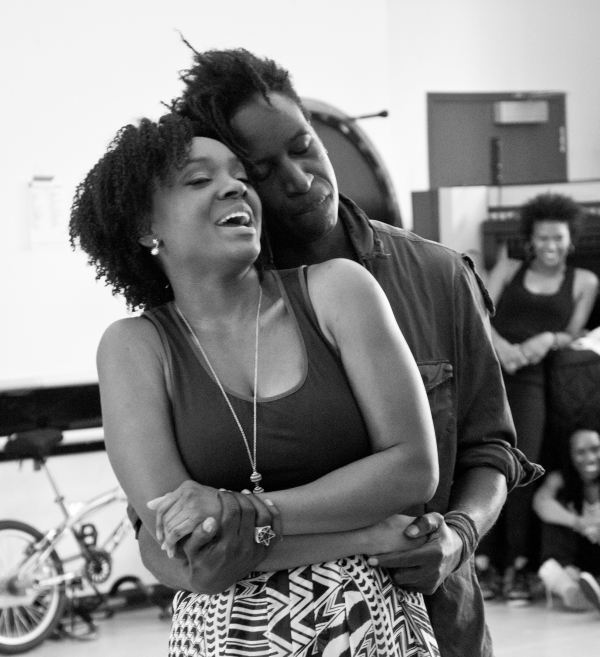 The upcoming Broadway production of Holler If Ya Hear Me will celebrate the 43rd birthday of its late lyricist, rapper Tupac Shakur, with $43 tickets for the Monday, June 16 performance. Tickets are currently available for that show online, over the phone, and in person at the Palace Theatre.
Holler If Ya Hear Me, with a book by Todd Kriedler, is directed by Tony nominee Kenny Leon. The production offers a nonbiographical story about the world of inner city struggle, utilizing the lyrics and music of Tupac Shakur. Tony Award winner Wayne Cilento will choreograph, with musical supervision by Daryl Waters.
Leading the cast are Saul Williams as John, Christopher Jackson as Vertus, Saycon Sengbloh as Corinne, Ben Thompson as Griffy, John Earl Jelks as Street Preacher, Joshua Boone as Darius, Dyllon Burnside as Anthony, and Tony winner Tonya Pinkins as Mrs. Weston. The ensemble includes Afi Bijou, Mel Charlot, Carrie Compere, Otis Cotton, Ariana Groover, Jared Joseph, Jahi Kearse, Muata Langley, Valentine Norton, Christina Sajous, Charlene "Chi Chi" Smith, Jaime Lincoln Smith, Donald Webber Jr., and Joaquina Kalukango.
Click here for regular and special-price tickets.