Get a First Look at Fiddler on the Roof and Our War at Arena Stage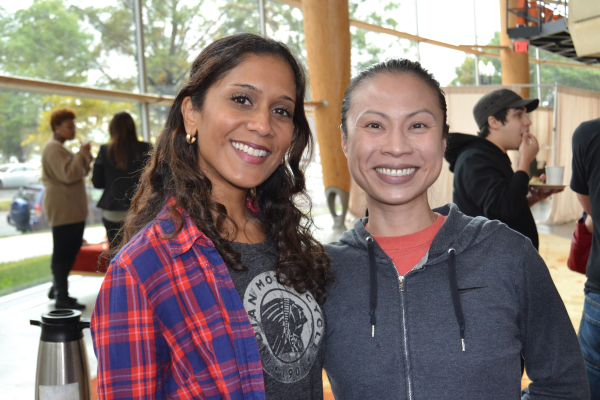 Arena Stage at the Mead Center for American Theater has released the first images from the meet-and-greet for its upcoming productions of Our War (October 21-November 9) and Joseph Stein, Jerry Bock, and Sheldon Harnick's Fiddler on the Roof (October 21-January 4).
Directed by Molly Smith and featuring choreography by Parker Esse, Fiddler on the Roof stars Jonathan Hadary as Tevye and Ann Arvia as Golde. The production will also feature Dorea Schmidt as Tzeitel, Hannah Corneau as Hodel, Maria Rizzo as Chava, Shayna Blass as Shprintze, Maya Brettell as Bielke, Joshua Morgan as Motel, Michael Vitaly Sazonov as Perchik, Kurt Boehm as Fyedka, Erick Devine as Lazar Wolf, and Valerie Leonard as Yente/Grandma Tzeitel.
Our War, a theatrical event and collection of short stories exploring the historical memory and present-day reverberations of the U.S. Civil War, will be directed by Anita Maynard-Losh. The show's ensemble features Kelly Renee Armstrong, Ricardo Frederick Evans, John Lescault, Tuyet Pham, Lynette Rathnam, and Sara Waisanen. Joining the ensemble throughout the run are many leaders from the D.C. community, including Justice Ruth Bader Ginsburg, MSNBC's Chris Matthews, Congresswoman Eleanor Holmes Norton, and more.
For tickets to Fiddler on the Roof, click here.
For tickets to Our War, click here.