Full Cast Announced for National Tour of Michael Jackson Musical MJ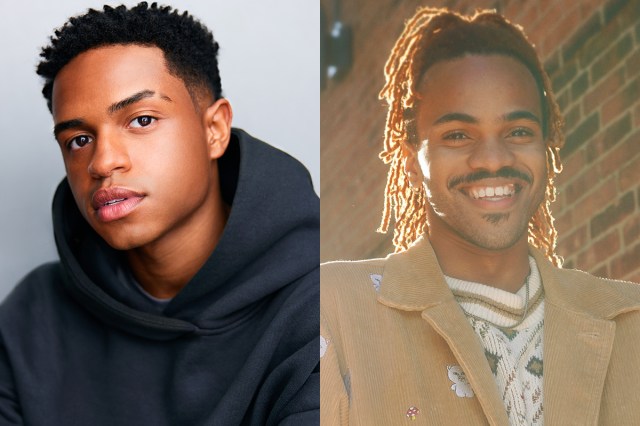 Complete casting has been announced for the first national tour of MJ, which is set to kick off at Chicago's James M. Nederlander Theatre from August 1 – September 2, 2023. Stops in Cincinnati (September 5-17), Greenville (September 19-24), and Charlotte (September 27 – October 8) immediately follow. Click here for a full list of tour dates and cities.
As previously announced, Roman Banks will lead the cast in the title role. Jamaal Fields-Green joins the cast as the MJ alternate, with Brandon Lee Harris as Michael, Josiah Benson as Little Michael, and Ethan Joseph as Little Michael.
Devin Bowles will play Joseph Jackson/Rob, with Mary Kate Moore (Rachel), J. Daughtry (Berry Gordy/Nick), Josh A. Dawson (Tito Jackson/Quincy Jones), Jaylen Lyndon Hunter (Little Marlon), Matt Loehr (Dave), Da'Von Moody (Alejandro), and Anastasia Talley (Katherine Jackson/Kate).
The ensemble includes JoJo Carmichael (Swing), Croix DiIenno (Ensemble), Kellie Drobnick (Ensemble), Kyle Dupree (Swing/Dance Captain), Zuri Noelle Ford (Swing), Jahir L. Hipps (Swing), Bryson Jacobi Jackson (Jermaine Jackson/Ensemble), Rajané Katurah (Swing/Assistant Dance Captain), Jordan Markus (MJ/Michael understudy),  Matteo Marretta (Ensemble), Janayé McAlpine (Ensemble), Jay McKenzie (Jackie Jackson/Ensemble), Kendrick Mitchell (Swing), Chelsea Mitchell-Bonsu (Ensemble),  Zion Pradier (Swing), Ayla Stackhouse (Swing), Brion Marquis Watson (Marlon Jackson/Ensemble), Charles P. Way (Swing), and Malcolm Miles Young (Randy Jackson/Ensemble).
With a book by Pulitzer Prize winner Lynn Nottage, MJ tells the story of Michael Jackson (right up to the 1992 Dangerous tour) using Jackson's ever-popular music: "ABC," "Beat It," "Smooth Criminal," and "Thriller" are all featured in production numbers by director-choreographer Christopher Wheeldon.
TheaterMania's critic described the Broadway run of MJ as "insanely entertaining." Click here to read the full review.