First Look at the Vineyard Theatre Production of Nicky Silver's This Day Forward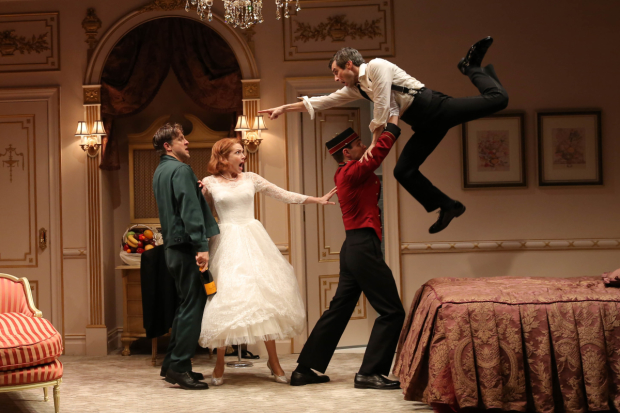 Vineyard Theatre has released production photos from its upcoming production of Nicky Silver's new comedy This Day Forward. The show began performances November 3 in advance of a November 21 opening.
Directed by Mark Brokaw, who previously collaborated with Silver at the Vineyard on his play The Lyons, This Day Forward features Andrew Burnap (Troilus and Cressida), Michael Crane (Gloria), Holley Fain (Grey's Anatomy), Francesca Faridany (The Curious Incident of the Dog in the Night-Time), Tony nominee June Gable (Candide, Friends), and Joe Tippett (Airline Highway).
In Silver's comedy about love and marriage, Martin thinks he has just married the girl of his dreams, but when Irene makes a surprising confession in their honeymoon suite, all their well-made plans fall apart. Nearly 50 years later, Irene's children wrestle with their past and a mother whose secrets are quickly fading along with her memory.
The production's creative team includes scenic design by Allen Moyer, costumes by Kaye Voyce, lighting by David Lander, and original music and sound design by David Van Tieghem.