Estelle Parsons-Led Out of the Mouths of Babes Abruptly Ends Off-Broadway Run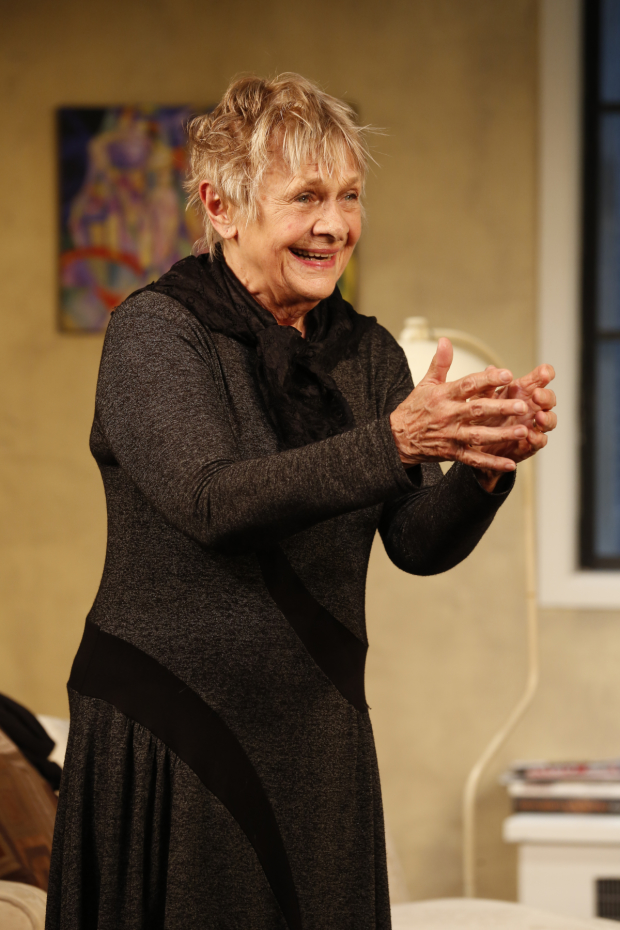 The new off-Broadway drama Out of the Mouths of Babes abruptly ended its run at the Cherry Lane Theatre following the July 6 performance. Written by Israel Horovitz and directed by Barnet Kellman, the production starred Oscar winner and five-time Tony nominee Estelle Parsons (Bonnie and Clyde), two-time Tony winner Judith Ivey (The Audience), Angelina Fiordellisi (Zorba), and Francesca Choy-Kee (Disgraced).
During the July 6 performance, Parsons took ill, "debilitated by the heat," according to a statement from Fiordellisi, artistic director of the Cherry Lane Theatre. "The remainder of the performance was canceled and Estelle was taken to the hospital for care and observation overnight. She left there with a clean bill of health and remains in good health, but upon further consultation with her longtime physician, it has been determined that it is inadvisable for her to resume the rigors of performing this two-act play. Under the circumstances, we regret that we must cancel the remainder of the play's engagement. We love Estelle and want her to have the rest and peace of mind she needs."
The story depicts what happens when four women arrive in Paris for the funeral of a 100-year-old man who loved each of them — sometimes simultaneously. For 24 hours, they share his apartment, delicious secrets, and a dead cat.
The production was scheduled to run through July 31.