Disney Announces Legacy Animated Film Blu-ray Collection
As part of the Walt Disney Company's 100th anniversary, Disney has announced a three-volume Blu-ray set of 100 films from Disney and Pixar. The limited edition set will be released on November 14 and will be available for pre-sale only on Walmart.com beginning September 18.
The self-standing set folds into its own storybook and also includes a numbered certificate of authenticity, a collectible lithograph from Disney Animation's upcoming movie Wish, and a collectible crystal Mickey ears hat with Disney 100 engraving.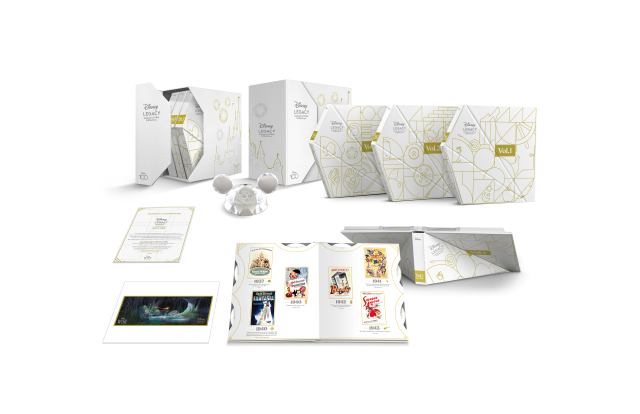 Included in the 100 films are the first Disney animated feature, Snow White and the Seven Dwarfs (1937) and the most recent Pixar film, Elemental (2023). Other films include Sleeping Beauty (1959), The Little Mermaid (1989), and Ratatouille (2007). Each title comes with a digital code and original theatrical poster art.