Bloody Bloody Andrew Jackson Composer-Lyricist Michael Friedman Dies at 41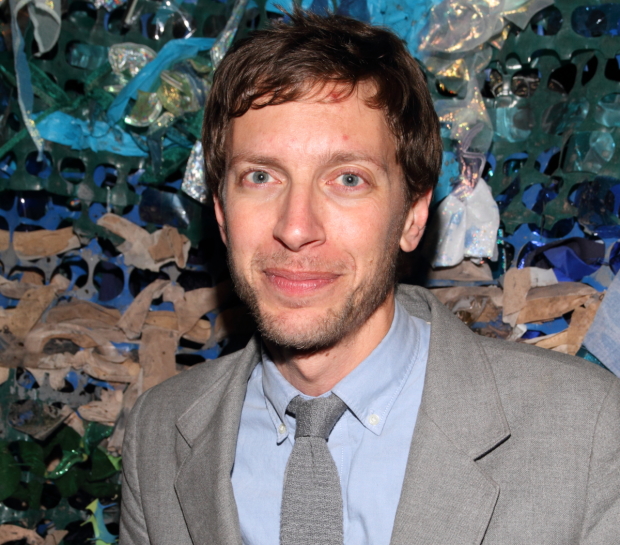 Composer and lyricist Michael Friedman died September 9 in New York City at the age of 41. His premature death was due to complications related to HIV/AIDS.
Friedman was a founding associate artist of The Civilians, a New York City-based theater company that blends journalistic inquiry into its work. He penned the music and lyrics for the company's first production in 2002, Canard, Canard, Goose? His other work for The Civilians includes Paris Commune, (I Am) Nobody's Lunch, Gone Missing, This Beautiful City, In The Footprint, The Great Immensity, and Pretty Filthy, a musical about the porn industry, which ran off-Broadway at the Abrons Arts Center in 2015.
Friedman additionally wrote music and lyrics for Saved, In the Bubble, The Brand New Kid, God's Ear, The Blue Demon, and The Fortress of Solitude (book by Itamar Moses), which made its off-Broadway debut in 2014 at the Public Theater and earned the composer Drama Desk Award nominations for both music and lyrics. Friedman also earned a 2007 Obie award for sustained excellence, as well as Drama Desk nominations for his lyrics for the Public Theater's 2013 Shakespeare in the Park production of Love's Labour's Lost and his music for Bloody Bloody Andrew Jackson, which transferred from the Public Theater to Broadway in 2010.
Bloody Bloody Andrew Jackson was a rock musical that told the story of the founding of the Democratic Party, framing America's seventh President (played by Benjamin Walker) as an emo rock star. The production earned critical acclaim but ran for only 120 performances at the Bernard B. Jacobs Theatre.
On Broadway, Friedman additionally penned music for the 2015 stage adaptation of Stephen King's Misery, was music consultant for the 2009 production of 33 Variations, and served as dramaturg for the 2004 revival of A Raisin in the Sun, starring Sean Combs, Audra McDonald, and Phylicia Rashad.
The composer-lyricist has been a MacDowell Fellow, a Princeton Hoddor Fellow, a Meet the Composer Fellow, and a Barron Visiting Professor at The Princeton Environmental. He was also featured at Lincoln Center's American Songbook, and The New Yorker Radio Hour on WNYC featured his songs about the 2016 election. He also served as Encores! Off-Center artistic director at New York City Center.
Friedman is survived by his parents Carolyn and John Friedman, his sister Marion Friedman Young, and his nephew John Henry Young.
"Michael Friedman was one of the most brilliant, multi-talented theater artists of our time," said Public Theater artistic director Oskar Eustis in a statement. "He was also a miracle of a human being: loving, kind, generous, hilarious, thrilling. His loss leaves a hole in the theater world that cannot be filled, and a hole in the hearts of those who loved him that will last forever."