Benjamin Scheuer Will Tour America With His Solo Musical The Lion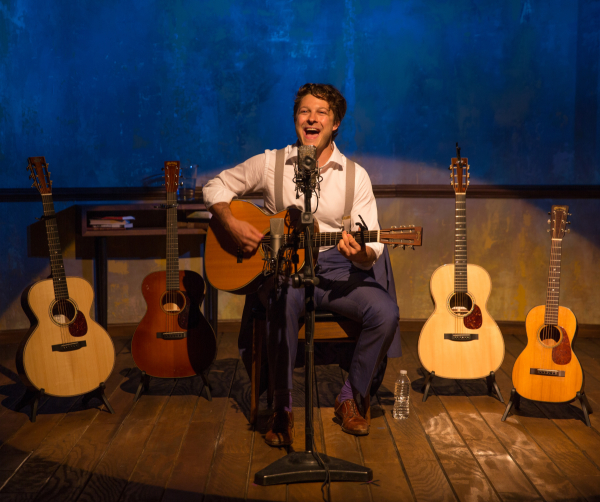 Singer-songwriter Benjamin Scheuer will take his autobiographical solo musical, The Lion, on tour throughout the United States. The show is currently running at the Lynn Redgrave Theater through March 29, following a 2014 run at Manhattan Theatre Club's Studio at Stage II.
Directed by Sean Daniels, The Lion is a story of love, loss, family loyalty, and the power of music, which looks back on Scheuer's youth and how he dealt with a verbally abusive father and a diagnosis with cancer in his 20s. Scheuer, the recipient of the 2013 ASCAP Cole Porter Songwriting Award, is the leader of the band Escapist Papers.
The Lion will subsequently be seen at Merrimack Repertory Theatre in Lowell, Massachusetts (August 22- September 20), Milwaukee Repertory Theater in Wisconsin (September 22-November 8), Geva Theatre Center in Rochester, New York (November 11-22), Arena Stage in Washington, D.C. (February 26-April 3, 2016); and City Theatre Company in Pennsylvania (May 14-June 5, 2016).
The creative team for The Lion includes Neil Patel (scenic design), Jennifer Caprio (costume consultant), Ben Stanton (lighting design), and Leon Rothenberg (sound design).
For tickets to The Lion at the Lynn Redgrave Theater, click here.