American Conservatory Theater to Continue 2015-16 Season With The Unfortunates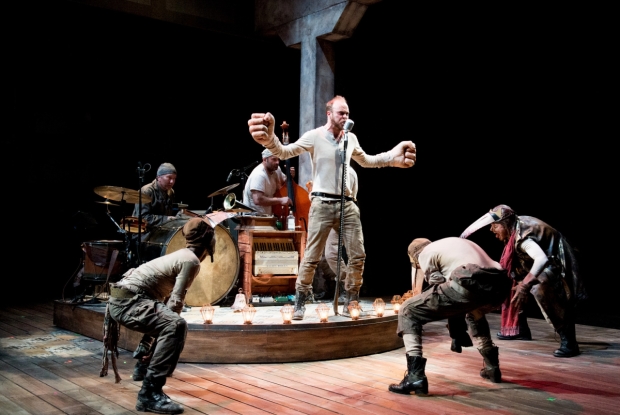 American Conservatory Theater has announced that it will continue its 2015-16 season with The Unfortunates, running February 3-April 10 in A.C.T.'s Strand Theater. Shana Cooper directs this new musical written by Jon Beavers, Kristoffer Diaz, Casey Hurt, Ian Merrigan, and Ramiz Monsef.
A darkly comic musical that mixes early-20th-century American blues and gospel stylings with modern and syncopated rhythms, The Unfortunates is inspired by the classic blues song, "St. James Infirmary." The musical tells the story of Big Joe, a stalwart, tough-talking soldier cursed with oversized hands, who journeys through a dream world in which he confronts a series of enemies and risks everything to save the armless courtesan Rae from the plague that has decimated all but a handful of survivors. The Unfortunates was first presented at the Oregon Shakespeare Festival.
The cast of The Unfortunates includes Jon Beavers, Lauren Hart, Danielle Herbert, Taylor Iman Jones, Christopher Livingston, Amy Lizardo, Eddie Lopez, Ian Merrigan, Ramiz Monsef, and Arthur Wise.
The creative team includes Casey Hurt (music director), Russell Champa (lighting designer), Katherine O'Neill (costume designer), Sibyl Wickersheimer (set designer), Brendan Aanes (sound designer), and Erika Chong Shuch (choreographer).