8 Stars From Independence Day You've Seen on Broadway (and 2 You Haven't)
For so many theater people, the quintessential July 4 movie is 1776, the screen-adaptation of the Tony-winning musical about the signing of the Declaration of Independence. However, we have an alternate suggestion: Independence Day, the 1996 alien-invasion classic that's on TV all the time and is even in the process of getting a sequel. While there aren't any songs, the cast is populated by Broadway vets, all of whom you might recognize. But if not, here's a refresher.
---
1. Will Smith
Role: Captain Steven Hiller, U.S. Marine Corps F/A-18 pilot tasked with taking down alien invaders
Stage Credits: Smith has not yet appeared in a Broadway show, but he is a Tony-nominated producer. Smith lent his name (and financial support) to the 2009 Broadway musical Fela!, as well as its 2012 return engagement and its national tour.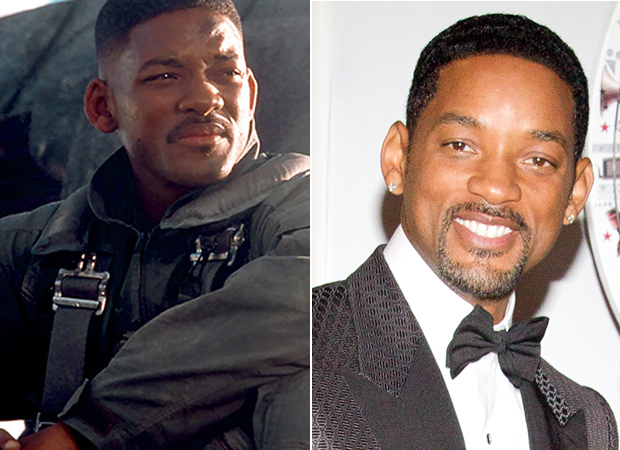 ---
2. Jeff Goldblum
Role: David Levinson, MIT-educated computer expert who devises a plan to attack the alien mothership with a nuclear devise.
Stage Credits: Goldblum made his Broadway debut in the Tony-winning 1971 musical Two Gentlemen of Verona. He received a Drama Desk Award nomination for his work as detective Katurian in Martin McDonagh's The Pillowman and replaced Alan Rickman as a tyrannical writing teacher in Theresa Rebeck's Seminar. He was most recently seen in Bruce Norris' Domesticated at Lincoln Center Theater.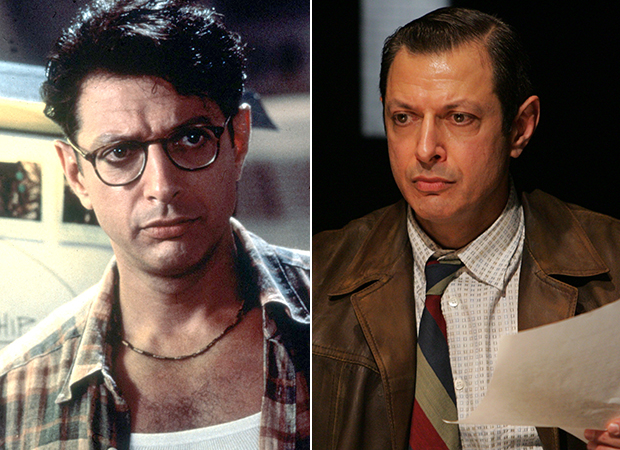 ---
3. Bill Pullman
Role: Thomas J. Whitmore, the President of the United States
Stage Credits: Pullman made his Broadway debut in Edward Albee's 2002 Tony Award-winning Best Play, The Goat, or Who is Sylvia? On Broadway, he also appeared in a 2009 revival of David Mamet's two-hander Oleanna and Sharr White's 2013 drama The Other Place. He received Drama Desk Award nominations for his work in The Goat, as well as off-Broadway's Peter and Jerry (2008), The Jacksonian (2014), and Sticks and Bones (2015).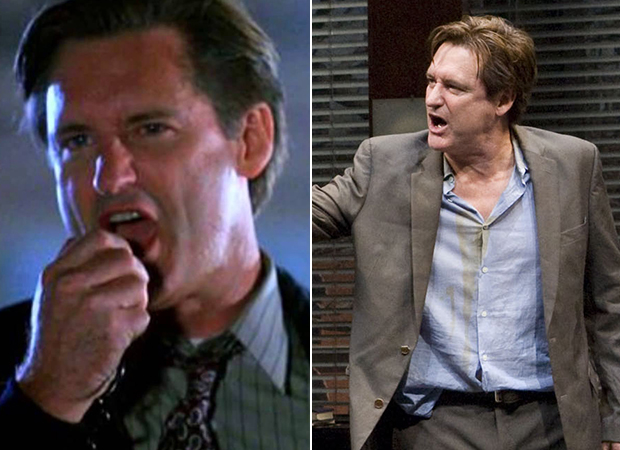 ---
4. Margaret Colin
Role: Constance Spano, White House Communications Director
Stage Credits: With five Broadway credits to her name, Colin made her debut as Jacqueline Kennedy in 1997's Jackie, winning a Theatre World Award. Since then, she has appeared in revivals of A Day in the Death of Joe Egg (2003), Old Acquaintance (2007), and Arcadia (2009), as well as the world premiere David Auburn's The Columnist in 2012.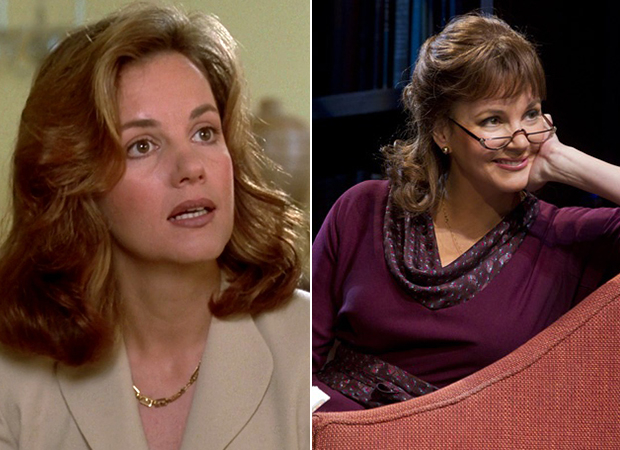 ---
5. Randy Quaid
Role: Russell Casse, alcoholic crop duster and Vietnam War vet who claims to have been abducted by the aliens 10 years earlier.
Stage Credits: Quaid was famously banned from Actors' Equity Association for life after all 26 cast members of the musical Lone Star Love, in which he was appearing in Seattle, brought him up on charges of physical and verbal abuse. Among the offenses, according to published reports, were "sexually inappropriate" comments, smacking actors, trying to rewrite the script, and failing to show up for note sessions. Broadway plans for the show were dropped, and he was still banned from the Union after resigning. They fined him $81,572, or, two weeks of pay.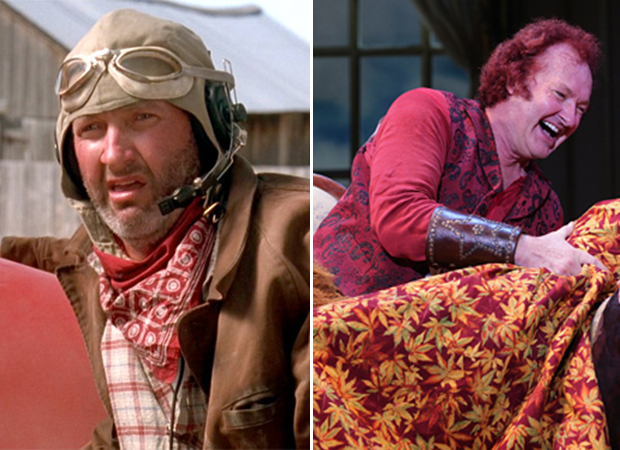 ---
6. Brent Spiner
Role: Dr. Brackish Okun, scientist in charge of research at Area 51.
Stage Credits: No stranger to Broadway, Spiner has been seen in the original productions of Sunday in the Park With George and Big River, as well as Roundabout's acclaimed 1997 revival of 1776 (as John Adams). He was last seen on Broadway in Yasmina Reza's Life (x) 3 in 2003.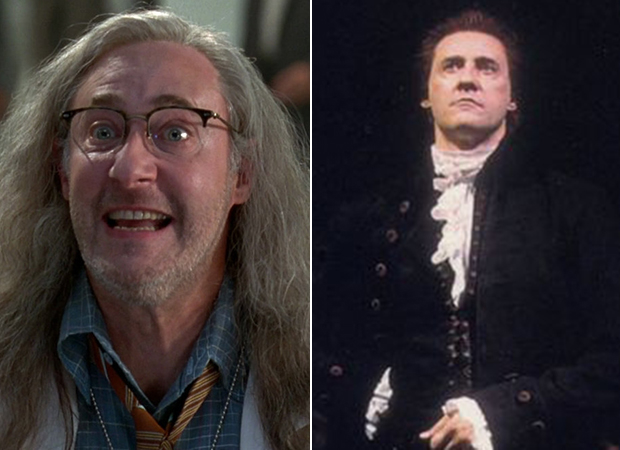 ---
7. Harvey Fierstein
Role: Marty Gilbert, David Levinson's boss.
Stage Credits: One of Broadway's most notable performers, Fierstein is a four-time Tony-winning actor, playwright, and musical librettist. As a playwright, he's the author behind Torch Song Trilogy, Safe Sex, La Cage aux Folles, A Catered Affair, Newsies, Kinky Boots, and Casa Valentina. As an actor, he appeared in Torch Song and Safe Sex, along with Hairspray, Fiddler on the Roof, and La Cage.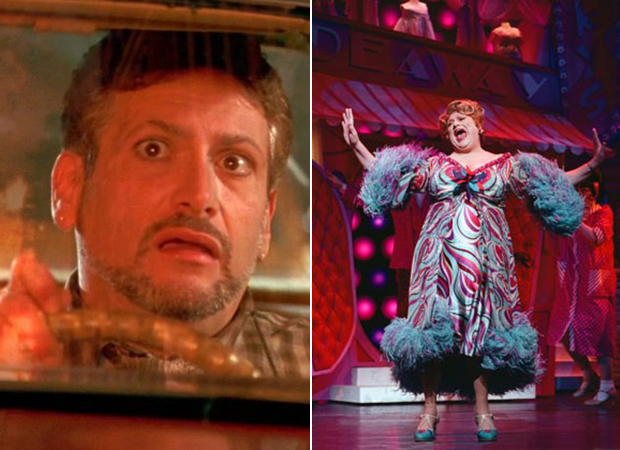 ---
8. Harry Connick Jr.
Role: Captain Jimmy Wilder, Steve Hiller's best friend.
Stage Credits: Connick has both performed on and written for Broadway. He received a 2002 Tony Award nomination for the score of his musical Thou Shalt Not, as well as a 2006 acting nod for his performance in Kathleen Marshall's revival of The Pajama Game. He starred in a short-lived revival of On a Clear Day You Can See Forever and also performed in two different concert engagements at Broadway theaters.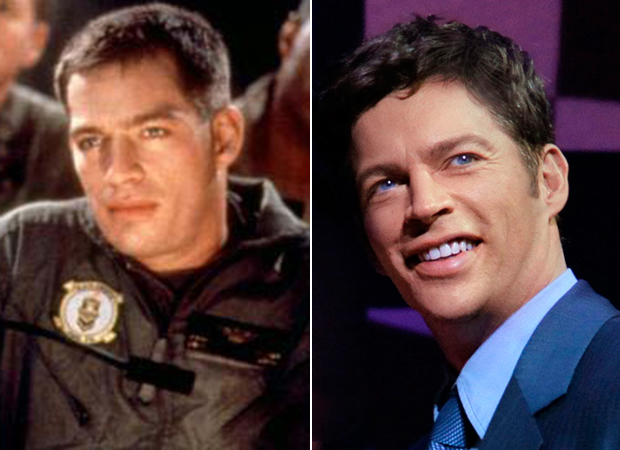 ---
9. James Rebhorn
Role: Albert Nimzicki, U.S. Secretary of Defense and former CIA director.
Stage Credits: In a career that spanned more than 30 years, Rebhorn appeared in seven Broadway shows, including Roundabout Theatre Company revivals of Twelve Angry Men (2004) and Prelude to a Kiss (2007). Off-Broadway, he starred in The Overwhelming (2007) and Saturn Returns (2008), among a dozen other shows. His final stage performance came in Roundabout's Too Much, Too Much, Too Many in October and November 2013, just a few months before he died in March 2014.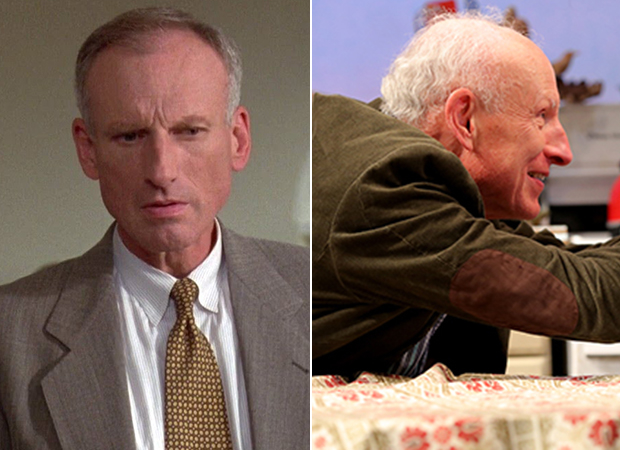 ---
10. Judd Hirsch
Role: Julius Levinson, father of computer expert David Levinson.
Stage Credits: Hirsch is a two-time Tony Award winner for his performances in a pair of Herb Gardner plays, I'm Not Rappaport (1985) and Conversations With My Father (1992). His many Broadway productions also include Gardner's A Thousand Clowns, Yasmina Reza's Art, and Lanford Wilson's Talley's Folly, for which he won an Obie Award when it played off-Broadway.