5 Classic Dramas That Deserve Sequels
We couldn't be more excited for the continuing adventures of Nora Helmer in A Doll's House, Part 2, Lucas Hnath's new Broadway play set after the door slam heard round the world. Based on the original play by Henrik Ibsen, A Doll's House, Part 2 imagines what happens when Nora returns home to her stunned family. This got us thinking about what other classic plays could use a sequel. Here's a list of five, with our suggestions on how the story could develop beyond these timeless, canonical works:
---
Original: Samuel Beckett's Waiting for Godot
Sequel: Fiiiiiiiiiinally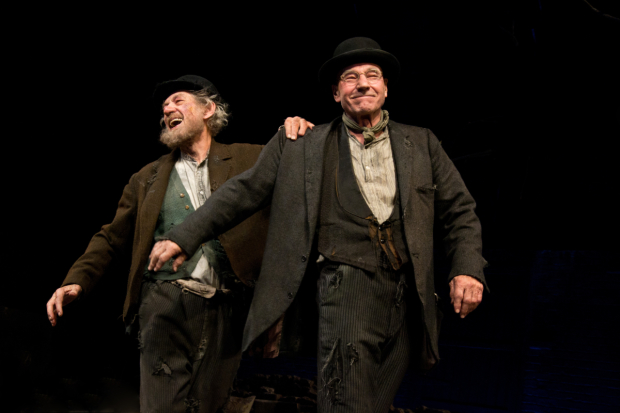 Godot shows up at long last to meet Vladimir and Estragon! It turns out he was so late because he was flying out of LaGuardia. The only problem now is that Vladimir and Estragon are nowhere to be found. Godot decides to — guess what? — wait. He sits down and spends half an hour trying to untie his shoelaces, thus symbolizing humankind's struggle to accomplish things in life. He gives up and takes out a smartphone to distract himself from the feeling of failure and boredom. But there's no reception in Beckettian no-man's-land, so he leaves to find a signal. In his absence, Vladimir and Estragon return, looking for Godot and talking about the Bible and turnips. Not seeing him anywhere, they continue on, leaving the stage as empty and meaningless as life itself.
---
Original: Anton Chekhov's The Cherry Orchard
Sequel: The Cherry Sovkhoz: Varya's Revenge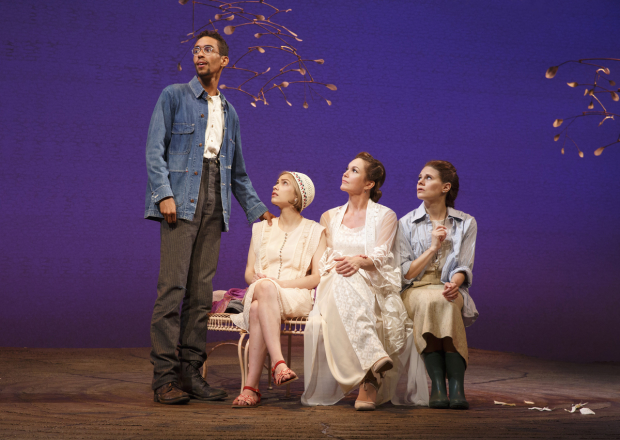 Taking place 25 years after downwardly mobile Russian aristocrat Madame Ranyevskaya and her family were forced to vacate their beloved cherry orchard, adopted daughter Varya returns to confront the new owner, Yermolai Lopakhin. If you recall, the ambitious kulak rejected Varya as a wife in the original play. Having never married, she was able to devote all her energy to Bolshevik politics. She is now a high-ranking Communist Party official with plans to bulldoze Lopakhin's rental dachas (a bourgeois extravagance) and replant the cherry orchard to the precepts of Soviet collectivized agriculture. But now that both Lophakin and Varya are over the hill, will love finally blossom beneath the cherry trees?
---
Original: Wendy Wasserstein's The Heidi Chronicles
Sequel: The Judy Chronicles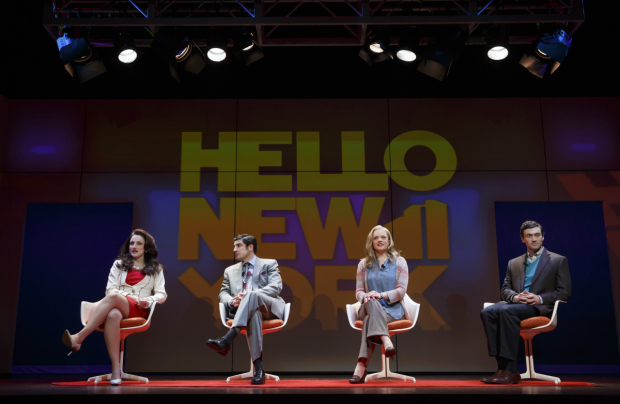 It's 2017 and Heidi Holland's daughter, Judy, is a 28-year-old YouTube sensation hosting a self-produced political series, The Scoop. Her internet fame has made her the most in-demand political pundit in New York City — not to mention the most controversial. According to Judy Holland, women's rights activists are outmoded whiners, and "having it all" is just called life in the 21st-century. Her postfeminist worldview is turned upside down when she shares an explosive reunion with her estranged mother on the long-running talk show Hello New York. This time, it's Judy's turn to cry.
---
Original: Arthur Miller's The Crucible
Sequel: Oops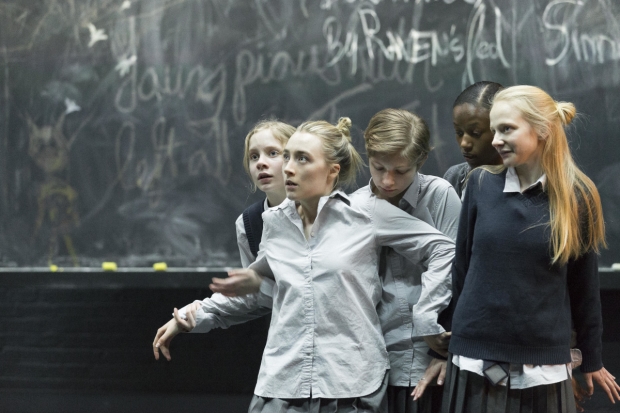 So as it turns out, John Procter was the only farmer in Salem with a stable corn crop, something that becomes a real conundrum after he is hanged and his wife, Elizabeth, flees to faraway Rhode Island with the surplus. The people of Salem, having rid themselves of witches, have also inadvertently rid themselves of food. They grow hungrier and hungrier, until some of them begin to develop a taste for human flesh. The most dangerous game comes to Massachusetts as the ravenous and cannibalistic Puritans hunt down Abigail Williams and her circle of mean girls for sustenance.
---
Original: Tennessee Williams' The Glass Menagerie
Sequel: The Plastic Menagerie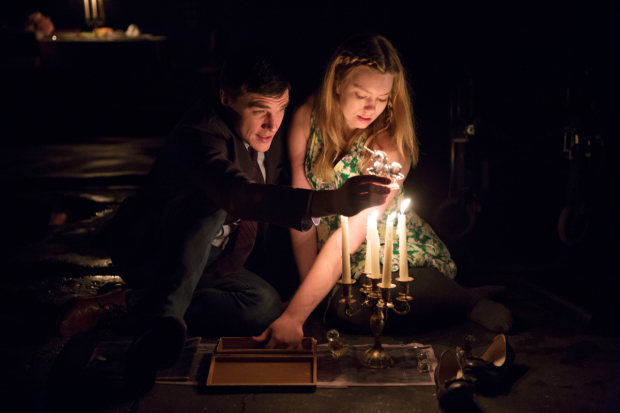 It's 1955 and Laura Wingfield has made a fortune manufacturing kitschy plastic animal figurines. The development of polymers has revolutionized the way Laura enjoys her tiny animals. Laura's designs prove to be the must-have tchotchkes for America's booming suburbs. While she once seemed destined for a life of melancholy deprivation with mother, like an even sadder version of Grey Gardens, Laura now regularly tops Fortune's list of powerful women in business. Naturally, that's when wayward brother Tom comes slinking back, looking for a patron to prop up his flagging literary career. Ever the loving sister, Laura puts him to work writing marketing copy for pink lawn flamingos, her most profitable division. Blow out your candles, Laura (so no one can see your schadenfreude grin).