Musical Film Beau, Starring Matt Rodin, to Premiere at Dances With Films New York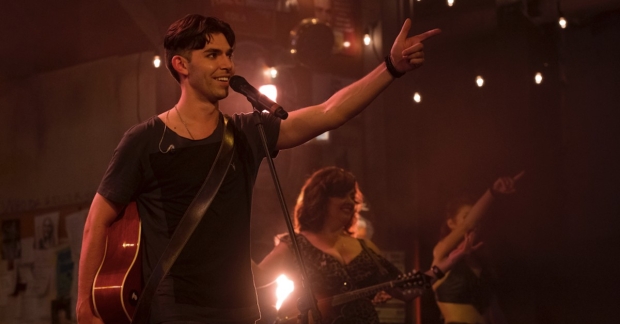 The new musical film Beau will have its world premiere at Dances With Films New York, an independent film festival that has newly expanded to Manhattan. The film will be screened at the Regal Union Square December 1-4, serving as the festival's opening-night feature.
Beau features music, lyrics, and a book by Douglas Lyons (Chicken & Biscuits), with music and orchestrations by Ethan D. Pakchar (Five Points). The film is directed by Josh Rhodes (First Date) and features seven actor-musicians telling the story of Ace Baker – a young man whose life is altered when he discovers the grandfather his mother kept hidden is still alive. Family secrets unravel as Ace rushes to make up for the lost time with a man who changes his life and puts a guitar in his hand.
The cast is led by Matt Rodin as Ace, with Jeb Brown (Beautiful) as Beau, Amelia Cormack (Hadestown) as Raven, Marlene Ginader (Netflix's The Punisher) as Daphney, Maximillian Sangerman (A Beautiful Noise) as Ferris, Emily Seibert as Le-Ann, Karina, and Nurse, Jeremy Sevelovitz (We The People national tour) as Larry and Dennis, and Zach Mullings.
The film is produced by Tony Award winner Hunter Arnold (Hadestown). Executive producers are George Bamber, Kayla Greenspan, R.K. Greene, and Leah Michalos. Sony Masterworks Broadway released the concept album for Beau in 2019.