Glenn Close May Lead Andrew Lloyd Webber's Sunset Boulevard to Big Screen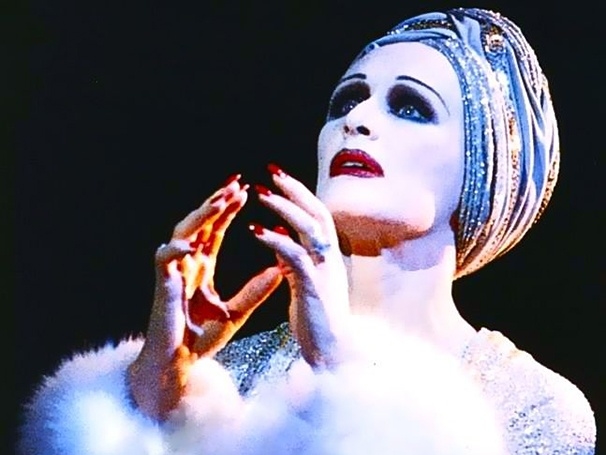 Andrew Lloyd Webber, Don Black, and Christopher Hampton's Tony-winning musical adaptation of the classic film Sunset Boulevard may be heading for the big screen, featuring the show's original Broadway leading lady, Glenn Close.
Close will reprise her Tony-winning performance as faded star Norma Desmond this spring in London, and book writer Hampton is hoping that the new film will be shot while she's in England. "It's is not my decision but as far as I'm concerned that is what I'm thinking," Hampton told London's Evening Standard newspaper. "We've just had a series of talks with Paramount so everything is in place and hopefully we can get it done while Glenn is in London."
Based on the classic 1950 film of the same title, Sunset Boulevard follows Desmond, a washed-up silent film star who lives in a dilapidated mansion on Sunset Boulevard. When she encounters a young screenwriter named Joe Gillis, she sees him as her opportunity to make a comeback to the silver screen. The musical, which won the 1995 Tony for Best Musical, features a Tony Award-winning score by Lloyd Webber and Black, and a Tony Award-winning book by Black and Hampton.
Close will take the stage in Sunset Boulevard April 1-May 7 at the London Coliseum. The production, presented by English National Opera, will be directed by Lonny Price.