Bernard-Henri Lévy to Present Looking for Europe at the Public Theater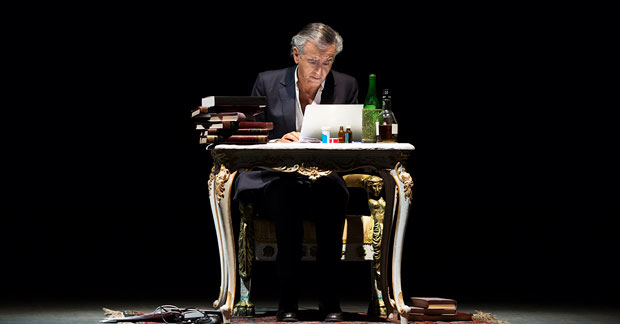 The Public Theater will present Looking for Europe, written and performed by Bernard-Henri Lévy, on November 5 in the Anspacher Theater.
Looking for Europe, under the title Hotel Europe, was originally written to be performed on the occasion of the 100th anniversary of the assassination of Archduke Franz Ferdinand in Sarajevo. For its American premiere, the play has been rewritten "to to address America's crisis of democracy and its retreating role on the global stage." It is described as "a one man show where a French writer recalls, without nostalgia but with ardor, the America he loves."
"Bernard-Henri Lévy is one of the most distinguished philosophers in Europe, a deeply provocative thinker, and one of Europe's most fierce defenders," said artistic director Oskar Eustis. "We are honored to host him at The Public."