World Premieres by Charles Messina and More Slotted for Abingdon Theatre Season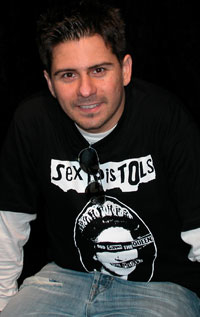 Abingdon Theatre Arts Complex has announced the productions for its 2015-16 season of new plays, which will include three world premieres. Casts and creative teams are to be announced.
The season will kick off this fall with the world premiere of Cut Throat (October 2-25 in the Dorothy Strelsin Theatre), written by J.B. Reich and directed by Drama Desk nominee Mark Waldrop. The new play is described as examining "the meaning of children, parenthood, marriage — and New York City private school admissions."
Next up will be the world premiere of A Room of My Own (February 19-March 20 in the June Havoc Theatre), written and directed by Charles Messina. In the semiautobiographical play, Messina recounts his adolescence growing up in a Greenwich Village studio apartment with his eccentric Italian-American family.
The final offering of the season will be the world premiere of Ken Levine's Married by Midnight (April 29-May 22 in the Dorothy Strelsin Theatre). Stuart Ross will direct this play which tells the story of six young men and their prospective brides as they rush to the altar to try to avoid going to Vietnam.
Productions in the Dorothy Strelsin Theatre are Equity Approved Showcases.
Abingdon Theatre Company is dedicated to producing new works by emerging and established playwrights. In its 22-year history, it has produced 86 new plays.
For tickets to Cut Throat, click here.
For tickets to A Room of My Own, click here.