Yale Repertory Theatre Announces Three World Premieres to Join Its 2014-15 Season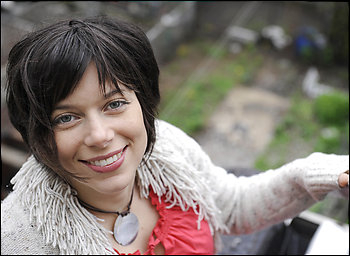 Three world premieres, commissioned by Yale Repertory Theatre, will join the Connecticut theater's 2014-15 season, which will also include two celebrated modern works and three titles yet to be announced as part of the No Boundaries series of global performances.
The season will open with a production of Tom Stoppard's Arcadia, directed by James Bundy. The play tells the story of a brilliant pupil who proposes a startling scientific theory. Over 200 years later, two academic adversaries then try to piece together clues from this student's past. The production will run at the University Theatre from October 3-25.
The world premiere production of War, written by Branden Jacobs-Jenkins and directed by Lileana Blain-Cruz, will follow with a run from November 21-December 13 at the Yale Repertory Theatre. The play follows siblings Tate and Joanne whose relationship becomes increasingly tense as they sit at their comatose mother's hospital bedside. They are then taken aback when two strangers make a shocking claim about their grandfather's WWII tour of duty.
Danai Gurira will then present the world premiere production of her play, Familiar, directed by Rebecca Taichman, with a run from January 30-February 21, 2015, at the Yale Repertory Theatre. Set in a snowy Midwestern suburb, Familiar finds Marvelous and Donald preparing for the marriage of their eldest daughter. Emotions run high when the bride-to-be insists on observing a traditional Zimbabwean wedding ritual.
Bertolt Brecht's The Caucasian Chalk Circle, directed by Liz Diamond, will follow with a run from March 20-April 11, 2015, at the University Theatre. The play takes place in the fabricated county of Grusinia where a sturdy young servant named Grusha rescues the abandoned baby boy of the Governor who has been overthrown in a violent palace coup. As civil order is restored, the exiled ruler's wife returns to claim her child, leading the two mothers to bring their case before the courts.
Closing out the regular season will be Elevada, a new play written by 2014 Susan Smith Blackburn Prize finalist Sheila Callaghan, set to receive its world premiere production at the Yale Repertory Theatre with a run from April 24-May 16, 2015. Jackson Gay directs the romantic comedy set in present day New York City. The story follows Ramona, a serial first-dater, and Khalil, a social media superstar, and explores both the fear of being alone and the fear of not being alone.
To purchase tickets for productions in Yale Reperatory Theatre's current season, click here.