Whiskeyland!, a Musical Developed by Jersey Boys' Richard H. Blake, to Receive Concert Production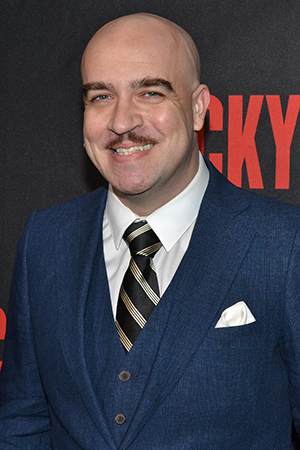 Whiskeyland!, a new musical created by Motown The Musical's Nik Walker, will receive a concert production on September 15 at The Cutting Room. Broadway veterans Michael Balderrama (Soul Doctor), Richard H. Blake (Jersey Boys), and Sean Frank Sullivan (Meet Me in St. Louis) helm the show's production company Last Call Theatricals, LLC. Joe Ricci (A View From the Bridge) directs.
In Whiskeyland!, a young boy and a disillusioned angel initiate a 16-year countdown till the end of the world, the final day of which they spend battling their town, themselves, and each other for vengeance and, hopefully, acceptance.
The concert will showcase a selection of songs from the Whiskeyland! catalog, with rock styles ranging from soul and folk to Irish punk (lyrics by Walker and music by Liam Nelligan and Walker). Performers will include Christine Dwyer (Wicked) as the bartender Marianne, Eric Anderson (The Last Ship) as rock star Juno, and Adam Hose as The Jester.