Theaters Are Canceling To Kill a Mockingbird: How the Broadway Production Is Involved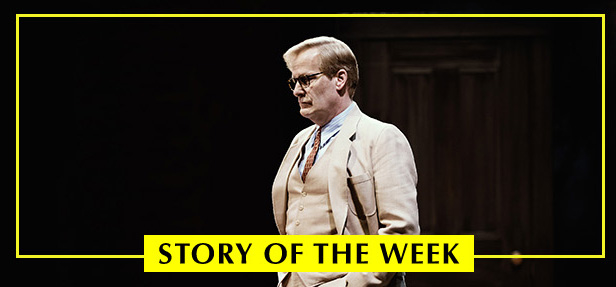 Small theater companies across America are shutting down productions of To Kill a Mockingbird after having received letters claiming that they didn't have the right to perform the play. These letters came from lawyers representing the new Broadway adaptation of Harper Lee's novel. That book, about a young woman's childhood in Jim Crow Alabama and her attorney father who represents a black man falsely accused of rape, has been a staple of middle and high school syllabi since its 1960 publication.
The Broadway production and its lead producer, Scott Rudin, claim the exclusive right to stage Mockingbird within a 25-mile radius of major cities. This is despite the fact that the managers of these small theaters paid for the rights to perform Christopher Sergel's To Kill a Mockingbird, which has an entirely different script from the Aaron Sorkin adaptation currently playing in the Shubert Theatre.
Small producers are scrambling to find a country venue for their shows, or they are canceling them entirely, leaving actors, directors, and designers in the lurch. TM's Story of the Week explains how a legal conflagration between Mockingbird on Broadway, the Lee estate, and Dramatic Publishing Company (which licenses rights for the Sergel adaptation) has engulfed so many small theaters.
Which theaters are affected?
Currently, there are six American productions that have been called off:
The Dayton Playhouse in Dayton, Ohio, had planned to stage Sergel's Mockingbird March 8-17. It has been canceled.
The Kavinoky Theatre in Buffalo, New York, had scheduled Mockingbird for March 8-31. In its place, it has announced a one-week postponement of those dates to mount Robert Icke and Duncan Macmillan's 1984.
The Grand Theatre Company of Salt Lake City canceled its planned production, scheduled for March 21 – April 6. No replacement has been announced.
Hill Country Theatre in Buda, Texas, canceled its production of Mockingbird, scheduled for March 22-31. The group is currently looking for a replacement show.
Curtain Call Theatre of Braintree, Massachusetts, planned a production of Mockingbird for May 3-12. It has been canceled and a replacement production will be announced in March.
The Oklahoma Children's Theatre planned a coproduction with Oklahoma City University School of Theatre this coming October. That has been canceled.
Another production from the Mugford Street Players in Marblehead, Massachusetts, was planned for the Marblehead Little Theatre outside of Boston. With a little help from its friends in Gloucester, its resourceful producers have moved the venue to the Gloucester Stage Company, which is safely outside a 25-mile radius of Beantown. It is slated to play March 29-April 14.
A planned tour of the UK was also canceled in January, following pressure from the Broadway producers.
Dramatic Publishing's website currently lists 22 other North American companies with scheduled productions of Sergel's To Kill a Mockingbird. It is unclear which of these falls within the Mockingbird exclusion zone, but it is clear that all of them have paid Dramatic Publishing Company for the right to mount the show.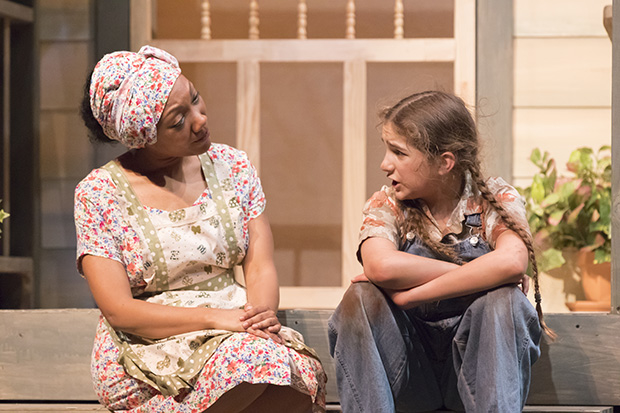 What is Dramatic Publishing Company?
Dramatic Publishing Company (DPC) is the third-largest play-licensing and theatrical publishing company in America. Theater companies pay DPC for the rights to produce over 2,000 titles including Twelve Angry Men, Animal Farm (both musical and nonmusical), and To Kill a Mockingbird. Its owner and president, Christopher Sergel III, is the grandson of the playwright who penned that adaptation, which first appeared at New Jersey's Paper Mill Playhouse in 1991.
Speaking to Crain's Chicago Business, Sergel asserts, "We never claimed to have the rights for Broadway or the West End of London. In all of our correspondence with Harper Lee herself over the past 30 years, she made it clear she didn't want Mockingbird to go to Broadway anyway. It wasn't intended for that kind of audience."
That's correct. Sergel's adaptation was written with middle and high schools in mind, but it has become a staple of adult stock companies. With no other stage version of To Kill a Mockingbird available, Sergel's script was the only game in town until last year, when Aaron Sorkin's adaptation opened on Broadway.
Why are the producers of that new show concerned about small productions of the old show?
While it seems unlikely that a two-week run of Sergel's script at a community theater in Dayton was going to do any significant damage to the business of an open-ended Broadway production of a new script starring Jeff Daniels (and which pulled in $1.6 million last week), that doesn't mean that the Broadway producers are acting outside of their prerogative. If they signed a deal with the Lee estate giving them "first-class" rights to the stage production of Mockingbird, that includes a potential touring production that could very well play Dayton someday.
In a statement to The New York Times, Rudin said, "We hate to ask anybody to cancel any production of a play anywhere, but the productions in question as licensed by DPC infringe on rights licensed to us by Harper Lee directly. The Sergel play can contractually continue to be performed under set guidelines as described in detail in its own agreement with Harper Lee." That same Times report claimed that the Lee estate has sent several letters of protest to the DPC recently. If that is true, it would seem that two-thirds of the major parties involved in this conflict believe that the other third is not upholding its end of the deal.
What options do the affected companies have?
They have few options but to relocate (as the Mugford Street Players did) or cancel (as the vast majority have). These companies paid DPC for what they thought were the legal rights to produce this show, and several of them were already deep into rehearsal when they received the news, having spent thousands of dollars and countless hours on the show.
These are, for the most part, small not-for-profit theaters with shoestring budgets. Most presumably cannot afford to keep a lawyer on retainer, much less one that could go toe-to-toe with the attorneys hired by either Sergel or Rudin (who just last year triumphed over the Lee estate in a dramatic legal battle).
It's difficult not to notice the thematic parallels between this story and the fictional one at its heart. To Kill a Mockingbird is about growing up in America and realizing that a system which promises justice regularly falls short.
UPDATED on March 1 at 5:30pm: According to Deadline, the producing team behind Broadway's To Kill a Mockingbird will offer Aaron Sorkin's theatrical adaptation to the community theaters forced to cancel their productions of Christopher Sergel's 1991 theatrical adaptation.
"As stewards of the performance rights of Aaron Sorkin's play, it is our responsibility to enforce the agreement we made with the Harper Lee estate and to make sure that we protect the extraordinary collaborators who made this production," producer Scott Rudin said in a statement to Deadline. "We have been hard at work creating what I hope might be a solution for those theater companies that have been affected by this unfortunate set of circumstances, in which rights that were not available to them were licensed to them by a third party who did not have the right to do so."
"In an effort to ameliorate the hurt caused here, we are offering each of these companies the right to perform our version of To Kill a Mockingbird, Aaron Sorkin's play currently running on Broadway. For these theaters, this is the version that can be offered to them, in concert with our agreement with Harper Lee. We hope they will choose to avail themselves of the opportunity."