Explore Shows from this Story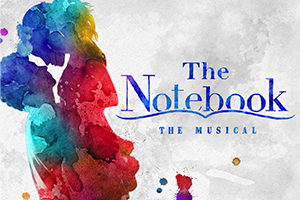 Performances begin: February 6, 2024
The Notebook Musical Will Come to Broadway in Time for Valentine's Day
The Notebook, a new musical based on the novel by Nicholas Sparks, will have its Broadway premiere beginning February 6 at the Schoenfeld theatre. Opening night is scheduled for March 14.
Featuring a score by Ingrid Michaelson and book by Bekah Brunstetter, The Notebook is codirected by Michael Greif and Schele Williams, with choreography by Katie Spelman. The production will have scenic design by David Zinn and Brett J. Banakis, costume design by Paloma Young, lighting design by Ben Stanton, sound design by Nevin Steinberg, and hair and wig design by Mia Neal. The production's music supervisor is Carmel Dean, who also collaborated on arrangements with Ingrid Michaelson and on orchestrations with John Clancy, and the music director is Geoffrey Ko.
The 1996 novel follows the decades-long romance of Allie and Noah; the musical, which premiered at Chicago Shakespeare Theater, casts three different actors to play the two roles at different stages of life. The Chicago company was headed by Tony winner Maryann Plunkett as Older Allie, with Joy Woods as Middle Allie and Jordan Tyson as Younger Allie, and John Beasley as Older Noah, Ryan Vasquez as Middle Noah, and John Cardoza as Younger Noah. Beasley passed away at the age of 79 in May 2023.
Full casting for the Broadway run is still to be announced. Of the Chicago mounting, our critic called The Notebook an "earnest, deeply romantic tear-jerker."
Featured In This Story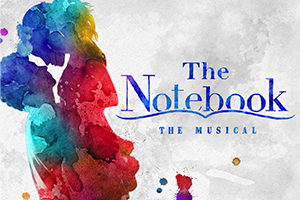 Performances begin: February 6, 2024