Sixth Annual Lilly Awards Ceremony Sets Date for Playwrights Horizons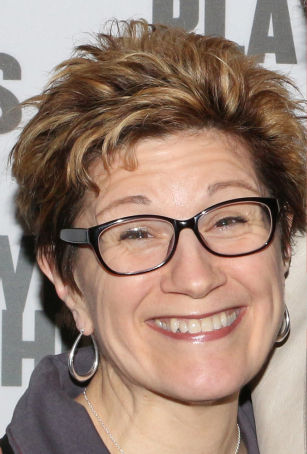 The Sixth Annual Lilly Awards ceremony will take place on June 1 at 5pm at Playwrights Horizons. The event, which honors the extraordinary contributions made to the American Theater by women, will be hosted by Fun Home book writer and lyricist Lisa Kron.
The $25,000 Stacey Mindich Prize, which funds a new work by a female playwright, and the Leah Ryan Prize, which awards an annual cash prize to an emerging woman playwright and produces a reading of the winning play in New York City, will also be announced at the ceremony. Guests and honorees will then attend a cocktail reception at the West Bank Cafe.
Over 100 theater professionals were asked for their nominations for the 2016 honorees. The presenters and winners will be announced at a later date.
The Lilly Awards were started in spring 2010 as a way to honor the work of women in the American Theater. The founders of the Lillys are Julia Jordan, Marsha Norman, and Theresa Rebeck. The awards are named for pioneering American playwright Lillian Hellman.