Shanice Williams: Audra McDonald Fan, Paper Mill Rising Star, Dorothy in The Wiz Live!
Shanice Williams was #554 in line for the open-call audition to play Dorothy in the upcoming NBC live broadcast of the classic musical The Wiz. It was a two-month audition process, one that required singing in front of some pretty big theatrical names, including noted casting director Bernie Telsey and Tony-winning director Kenny Leon.
But Williams, an 18-year-old from Rahway, New Jersey, wowed them all. They flew her to Los Angeles for the final round of auditions. Next thing she knew, she was named Dorothy and was being introduced to the world this morning on The Today Show.
Amid nonstop interviews, Williams and TheaterMania sat down to lunch at the Rock Center Café to discuss her theatrical background, her Paper Mill prestige, and her diehard fandom of a certain six-time Tony Award winner.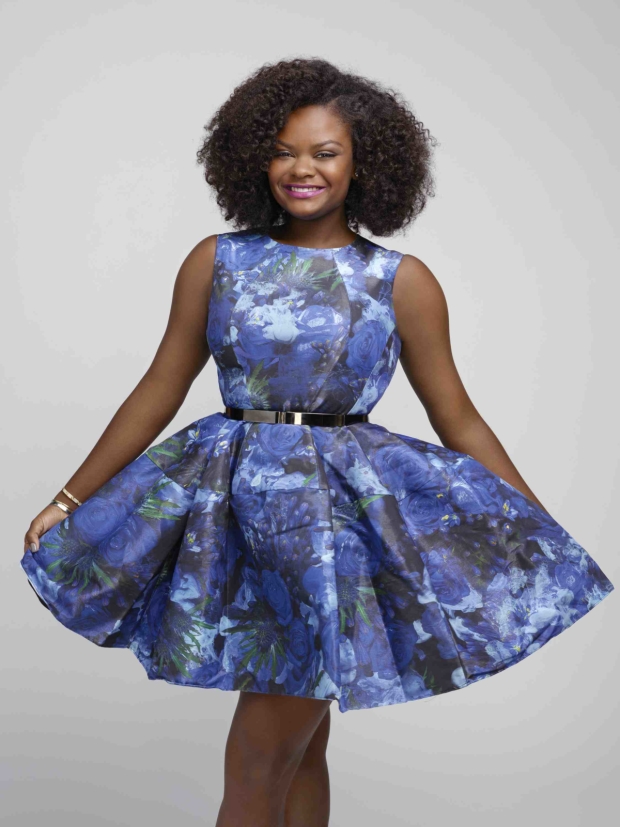 How long have you been keeping the secret of your casting?
I found out a few weeks ago. It's been so hard! I called my mom and my grandma that day and they got that on film. That was it. I have like a hundred text messages on my phone.
What was your first experience with The Wiz?
I saw the movie. Me and my dad would always listen to the soundtrack in the car. And then, when I was in seventh grade, we put on the show at my middle school. I was Addaperle. I was too shy to audition for Dorothy.
How much do you remember about playing Addaperle? Does your family have it on video?
Oh, man. I do. My mom has it. I was watching it a few months ago, actually. I don't remember much from it. They gave me this huge wig, this big Afro. It was always funny playing with it and looking at it in the mirror.
What's it like to know you're going to be working with stars like Queen Latifah and Mary J. Blige and the original Dorothy, Stephanie Mills?
That is going to be amazing. I know they can teach me so much, and I want to learn all of it. I feel like when I meet [Stephanie Mills] I'm just gonna ask her a thousand questions. I'm anxious. I don't want to be starstruck. I just want to meet them already.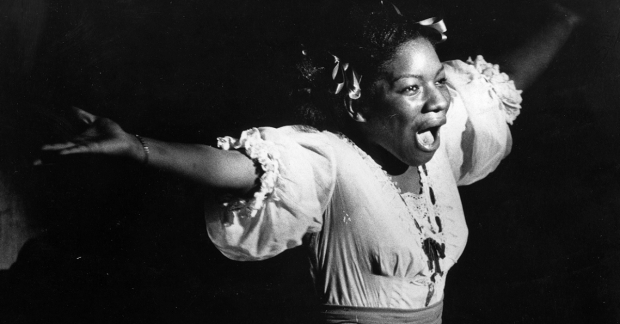 What made you want to be a performer?
I feel like sometimes you try things as a kid, just [to make] people laugh. Standing in the room and doing funny stuff, with everybody looking at me like "do this again," I learned that I like to entertain people and perform. I've been singing forever, like in the church choir. It got serious right at the beginning of high school. I really fell in love with it and I was like, "OK, I'm gonna make a career out of this and I need training."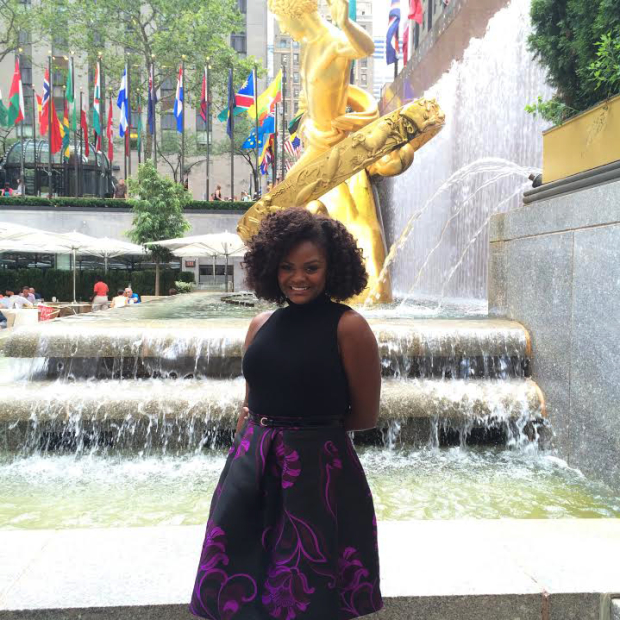 You were a Paper Mill Playhouse Rising Star Award nominee last year. Tell me about that experience.
My senior year of high school I did Crazy for You and I was nominated for Best Leading Actress. That was, before this, one of the best experiences of my life, getting that nomination. It's like the Tony Awards, but for high school. I didn't win, but just performing in front of a lot of people and meeting new people was fun. Through that, I got scholarships to do their summer program.
Which performers do you look up to?
My favorite performer of all time is Audra McDonald. If I could get to meet her, I don't know what I would do. I would just pass out, maybe. I would cry, definitely. I love her so much. I just missed her. She was at NJPAC and I was in Los Angeles, which sucks. I don't know why I didn't go see her in Porgy & Bess. That's a big regret. I go through my phone and there's some pop music, but it's mostly Audra McDonald songs. I could just listen to her all day.
Do you have dream roles you'd love to play?
I love Ti Moune in Once on This Island. Once on This Island is my favorite musical. I think I'm too young for Sister Act, but that looks like a super-fun role. And because I was trained classically, if they ever want to colorblind-cast certain shows…That's why I look up to Audra. I would love to do that.