Sanaz Toossi to Perform in Barrington Stage Production of Her Pulitzer Prize-Winning Play, English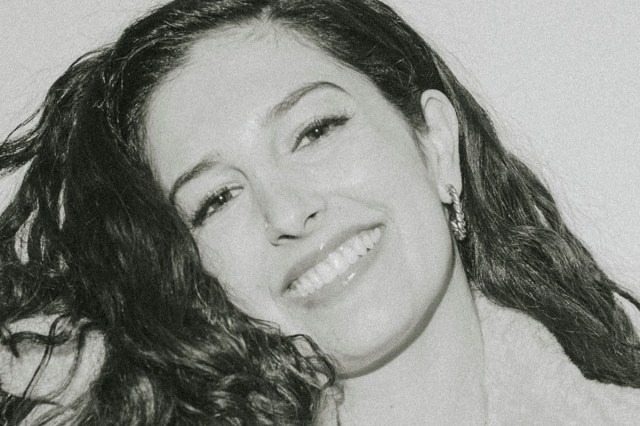 Sanaz Toossi's Pulitzer Prize-winning play, English, has set two upcoming regional productions to open this summer and fall.
Iranian theater and film director Shadi Ghaheri will first direct a production at the Alliance Theatre in Atlanta, running August 16-September 17. The all-Iranian cast will feature Auveen Dezgaran as Goli, Lilly Heidari as Jennifer (voiceover), Ash Kahn (The Chosen) as Omid, Adir Lev Mann as Coach (voiceover) and Nader (voiceover), Pooya Mohseni (Madam Secretary) as Marjan, Sade Namei (New Amsterdam) as Elham, Sayé Yabandeh (The Young & The Restless) as Roya. Understudies include Lilly Heidari, Adir Lev Mann, Laurie Shireen Sanii, and Golbanoo Setayesh.
Knud Adams will then direct a Barrington Stage Company production, running September 27-October 15 with an official October 1 opening. Mohseni (Marjan in the Alliance production) will move into the role of Roya, and will be joined onstage by Narges Kalogli (English at Studio Theatre) as Goli, Nazanin Nour (Wish You Were Here) as Marjan, and Babak Tafti (Selling Kabul) as Omid. Playwright Sanaz Toossi will also be taking on her first acting role in the play as Elham in the Barrington Stage production.
English premiered February 5, 2022, off-Broadway at the Linda Gross Theatre in a co-production between Atlantic Theater Company and Roundabout Theatre Company. The play won the 2022 Lucille Lortel Award for Outstanding Play and the 2022 Obie Award for Best New American Play, in addition to the 2023 Pulitzer Prize for Drama. The story follows four students who meet regularly in an Iran classroom to prepare to take the Test of English as a Foreign Language (TOEFL) proficiency exam. Despite their shared native language, they have to learn to communicate and connect in a classroom with only one rule: English Only!