Review: Pal Joey Becomes a Rodgers and Hart Jukebox Musical at New York City Center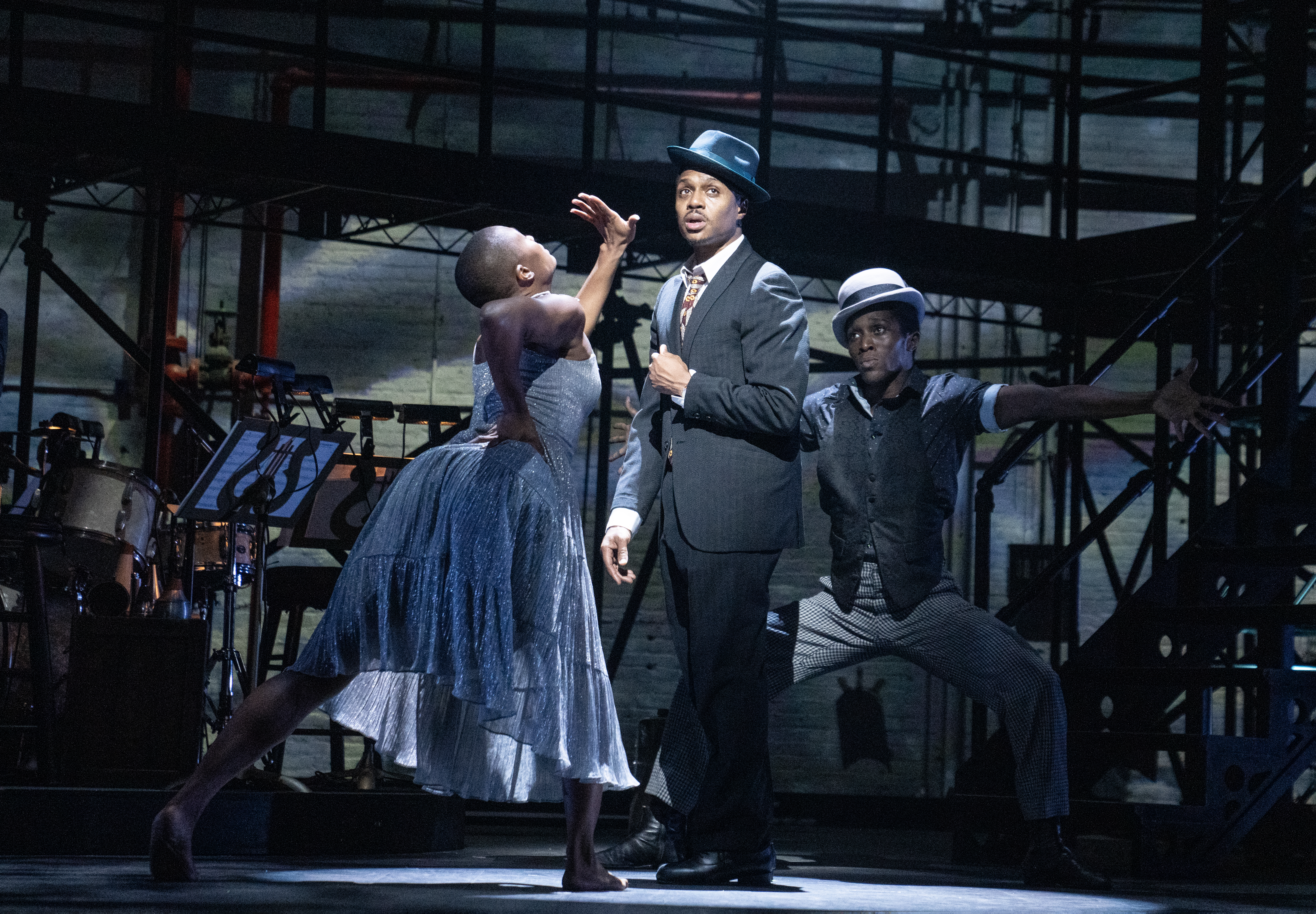 When it comes to revivals of musicals, I may be a snob, but I wouldn't consider myself a purist. If a director with an interesting concept comes along to transform an old show for new audiences, I'm all for it. It's great if it works and a shame if it doesn't, but at least they tried.
The creators (and there are a lot of them) of the New York City Center 2023 gala-week revival of Pal Joey certainly have a vision they're chasing. Writers Richard LaGravenese (The Fisher King) and Daniel "Koa" Beaty (Through the Night), along with directors Tony Goldwyn (Scandal) and Savion Glover (Shuffle Along), have revised the 1940 Richard Rodgers-Lorenz Hart-John O'Hara musical about a gigolo who sleeps his way to modest success and back to failure to one that follows a young Black jazz singer trying to make a name for himself in a world of white entertainers.
What they've created, though, isn't Pal Joey. I'd never claim Pal Joey to be one of my all-time favorites, but if you're calling your show Pal Joey, it should at least have more than just the bare skeleton of the plot and a few of the songs. The writers have jettisoned half the original score and replaced it with hits from the Rodgers and Hart canon: There are more songs from other Rodgers and Hart musicals—from Babes in Arms to The Boys From Syracuse—than there are from Pal Joey. In some ways, this production is a Frankenstein musical, and it certainly feels that way as it lumbers across the stage as slowly as the distracting stagehands moving the furniture.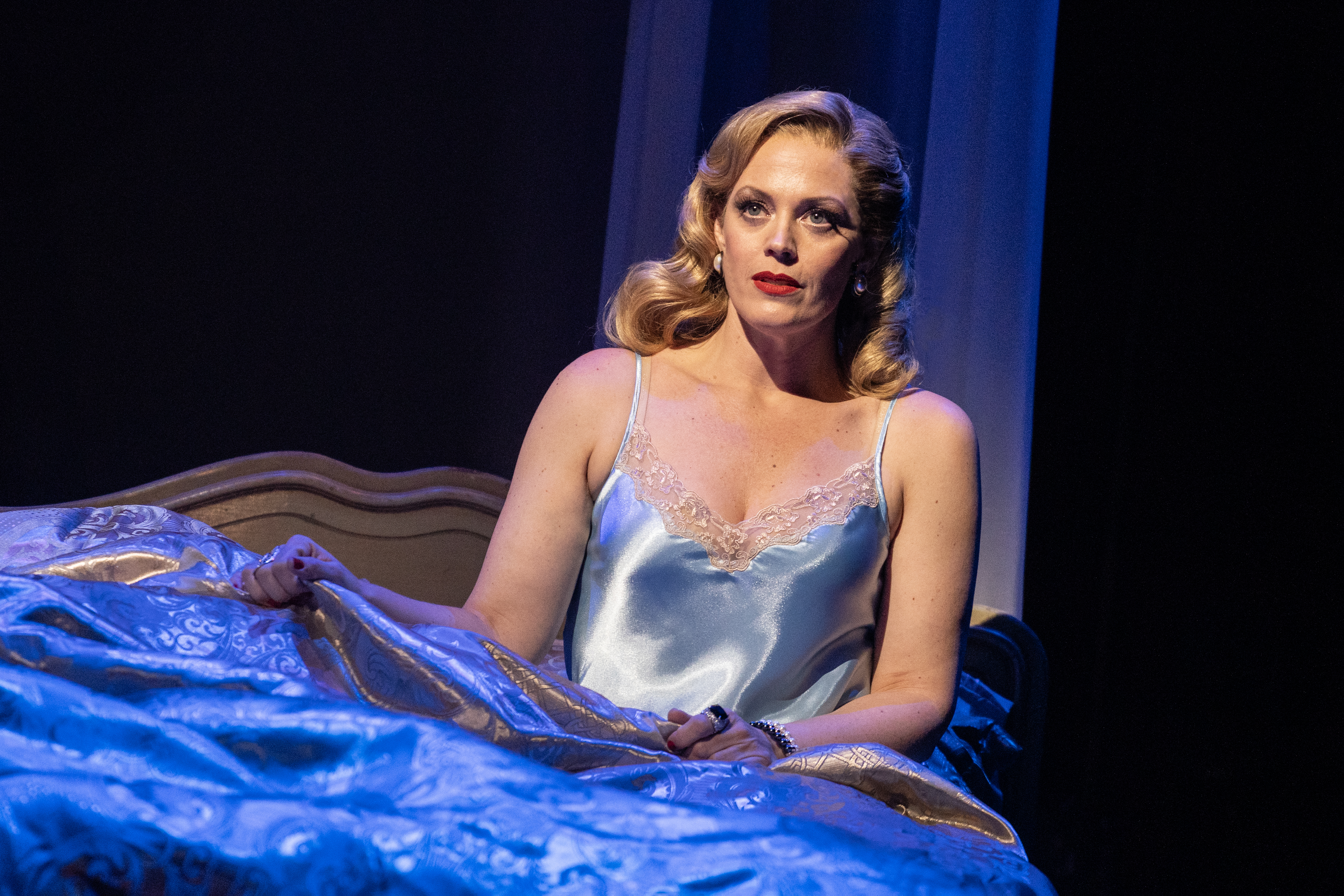 Joey Evans (Ephraim Sykes) is still our cad of a leading man, recently fired from a jazz band and striking out on his own. He lands at a ramshackle club run by former singer Lucille Wallace (Loretta Devine, living up to her surname) and convinces her to make him and his new love interest, Linda Evans (Aisha Jackson, a real star), the new headliners. However, he still must persuade the owner of the club, wealthy white widow Vera Simpson (Elizabeth Stanley), and Joey will stop at nothing to rise to the top, even if it means following the money to the bedroom and spurning the people who really care about him.
The resulting product is a case of too many cooks with their own singular visions, none of which coalesce. I actually think the new book by LaGravenese and Beaty is substantial, telling a Black showbiz story motivated by the quest to find one's authentic voice in a world that doesn't want to hear it in an exciting and different way. It's a shame that most of the score isn't Pal Joey, yet I'll never say no to hearing "Falling in Love With Love," "Blue Moon," and "My Funny Valentine" in any context, even if many of the interpolations barely further the plot.
The physical staging (by Goldwyn and Glover, who also choreographs) is a major obstacle. Derek McLane's set is inventive though cumbersome, not allowing for easy transitions and taking up too much room on that big stage. Jon Goldman's lighting is more obscuring than clarifying, but it does still allow you to see all the beads falling from Emilio Sosa's showbiz-standard costumes. The sound, by Peter Fitzgerald and Alex Neumann, is impressively horrendous, actively working against the singers and the orchestra—that is, when the microphones aren't cracking during crucial scenes.
If the directors have done table work with the cast, it doesn't show. Sykes and Stanley founder in roles that they aren't suited for, and it's brutal how the bland new jazz arrangements (by Daryl Waters) of songs like "Bewitched, Bothered, and Bewildered" and "Blue Moon" are so unsuited for their vocal ranges. The most successful are original Dreamgirl Devine, who nails every single one-liner she's given and sings a particularly moving "My Heart Stood Still," and Brooks Ashmanskas, who brings down the house with a hilarious striptease during his great number "Zip." Historically, that song has always been tasked with waking the audience up, and still succeeds, 83 years later.
Glover, meanwhile, seems to be doing his own project, creating a chorus of black-clad tappers (he's also one of them) who act as Joey's ancestral spirits and appear when Joey gets angry. It's another intriguing concept that doesn't fit in, the sameness to the moves rendering them neither varied nor exciting enough to be justified. It's a particular shame, since we all know how thrilling Glover's work can be.
No, this Pal Joey is not ready for primetime. It's close, but on one of the biggest stages in New York City, close isn't good enough. I'm impressed by the experiment, but considering that development of this production dates back to at least 2016, it's a particularly disappointing piece of theater.