Private Peaceful to Make Its New York Premiere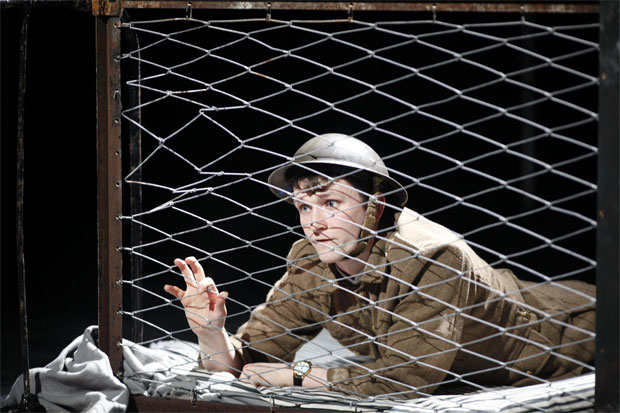 Andrew D. Hamingson and Tim Smith of Pemberley Productions and Ireland's Verdant Productions have announced the New York premiere of Private Peaceful, a new play adapted and directed by Simon Reade, from the award-winning young adult novel by Michael Morpurgo (War Horse). The critically acclaimed solo show will star Shane O'Regan, who recently toured throughout Ireland in the production. Private Peaceful will play a limited six-week engagement at TBG Mainstage Theatre from August 28 through October 7, with opening night scheduled for Thursday, September 6.
The story follows the life of a young soldier, Thomas "Tommo" Peaceful (O'Regan), facing the firing squad for cowardice. As Tommo sits in his cell awaiting sunrise, he thinks back on the events that made him the person he is today. Tommo recounts memories of growing up with his elder brother, Charlie. They did everything together. They went to school together, faced their problems together, slept and ate together; they even loved the same girl… but now they have to face the many facets of war together. Can a bond and loyalty between brothers overcome the brutality of the front lines and bring them safely home? When the lines of heroism and cowardice collide, what can one man or even a brother do to fight the injustices of it all? The play highlights the dreadful horrors of war while celebrating the joyfulness of life.
O'Regan most recently appeared in The Boys at Smock Alley and in The Spinning Heart in the Gaiety Theatre in Dublin. O'Regan trained at the Gaiety School of Acting, where in 2013 he was awarded the Gaiety Theatre Bursary. In 2016, he played the title role in Hamlet at the Mill Theatre, directed by Geoff O'Keefe. O'Regan is the cofounder and artistic director of Reality:Check Productions.