Pioneering Playwright María Irene Fornés Has Died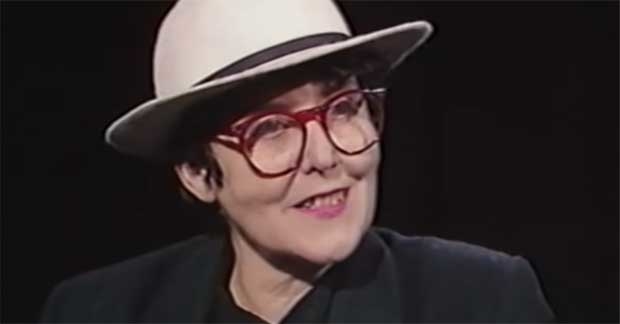 Cuban-American playwright and director María Irene Fornés, a leader of the off-off-Broadway movement in the 1960s, has died, according to her friend and agent, Morgan Jenness.
Born in Havana, Fornés immigrated to the United States at the age of 15. Not intending to be come a writer, she first worked as a painter, studying in New York and Provincetown with the artist Hans Hofmann. She moved to Paris in 1954 with the writer and model Harriet Sohmers, where she lived until moving back to New York City in 1957.
As a playwright, Fornés's first work is considered to be There! You Died, first produced in 1963 by the San Francisco Actors Workshop (it was later retitled Tango Palace and produced by the Actors Studio in 1954). Her many other plays include the famed Fefu and Her Friends, in which Fornés deconstructed the theatrical medium by staging the play at various locations throughout an auditorium, as well as Mud, Sarita, The Conduct of Life, Abingdon Square, Letters From Cuba, and And What of the Night?, which was named a finalist for the 1990 Pulitzer Prize for Drama.
Signature Theatre named Fornés a playwright-in-residence during the 1999-2000 season. The company featured her short play Drowning in its production of Signature Plays in 2016. This past August, the Public Theater presented a 12-hour marathon of her works. A documentary film by Michelle Memran, titled The Rest I Make Up, explores Fornés creative life in her later years, after a diagnosis of dementia.
Fornés was 88 years old.