Explore Shows from this Story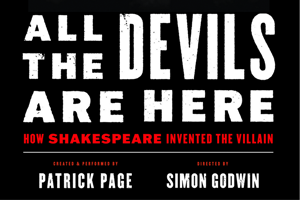 Final performance: February 25, 2024
Patrick Page to Perform All The Devils Are Here: How Shakespeare Invented The Villain Off-Broadway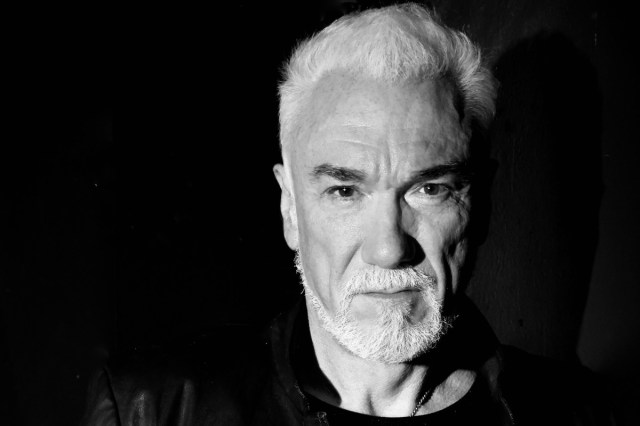 Tony nominee Patrick Page (Hadestown) will return to the New York stage in All The Devils Are Here: How Shakespeare Invented The Villain, a new piece created and performed by Page, based on the villains of William Shakespeare. Directed by Simon Godwin, the show will have a 14-week limited run at DR2 Theatre, with performances beginning September 29 ahead of an October 16 opening.
"Shakespeare didn't just create some of literature's greatest bad guys — he invented the very concept of the villain," said Page in a statement. "Now I get to play the role of detective, uncovering the evolution of Shakespeare's thinking over the course of his two-decade career and exposing how his work continues to shape the world around us. It has been life-changing for me to inhabit all these personalities—dozens of them — from Richard III to Macbeth, and to work with Simon Godwin, one of the world's foremost classical directors, to bring this production to a live audience."
Page was last seen on Broadway in his Tony-nominated role as Hades in the Tony-winning musical Hadestown. Additional Broadway credits include Saint Joan, Spring Awakening, Casa Valentina, A Time to Kill, Cyrano, Spider-Man: Turn Off the Dark, The Lion King, among others. He was also recently seen as villain Octavius Kratt on season 2 of the Apple TV Plus musical series Schmigadoon!
All The Devils Are Here: How Shakespeare Invented The Villain was originally presented on film through the Shakespeare Theatre Company in 2021 and was available for streaming for a limited audience.
Featured In This Story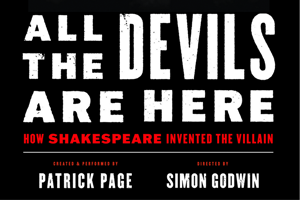 Final performance: February 25, 2024