Original Hedwig John Cameron Mitchell Could Be Putting the Wig Back on His Head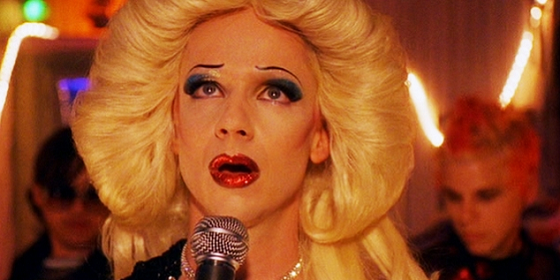 Hedwig and the Angry Inch writer and original Hedwig John Cameron Mitchell might be the Broadway production's next star, according to published reports. Though he's never played the role on Broadway, Cameron starred as the eponymous washed-up rockstar when Hedwig premiered off-Broadway in 1998. He also starred in the 2001 cult-favorite film adaptation.
The Broadway production of Hedwig originally starred Neil Patrick Harris. It has since featured Andrew Rannells and Michael C. Hall. There has been no official word so far as to who will replace Hall when his run ends on January 4.
"We are exploring multiple options beyond Michael C. Hall's run in the show," said Producer David Binder in his official statement to the New York Post.
In addition to a book by John Cameron Mitchell, Hedwig and the Angry Inch features a score by Stephen Trask. Tony winner Lena Hall costars as Hedwig's husband, Yitzhak. Michael Mayer directs the production at the Belasco Theatre, which utilizes a band made up of Justin Craig (guitar, keyboards, vocals), Matt Duncan (bass, vocals), Tim Mislock (guitar, vocals), and Peter Yanowitz (drums, vocals).
For tickets and more information, click here.