Nathan Lane, Douglas Sills, Kevin Chamberlin, and More Star in MasterVoices Presentation of The Frogs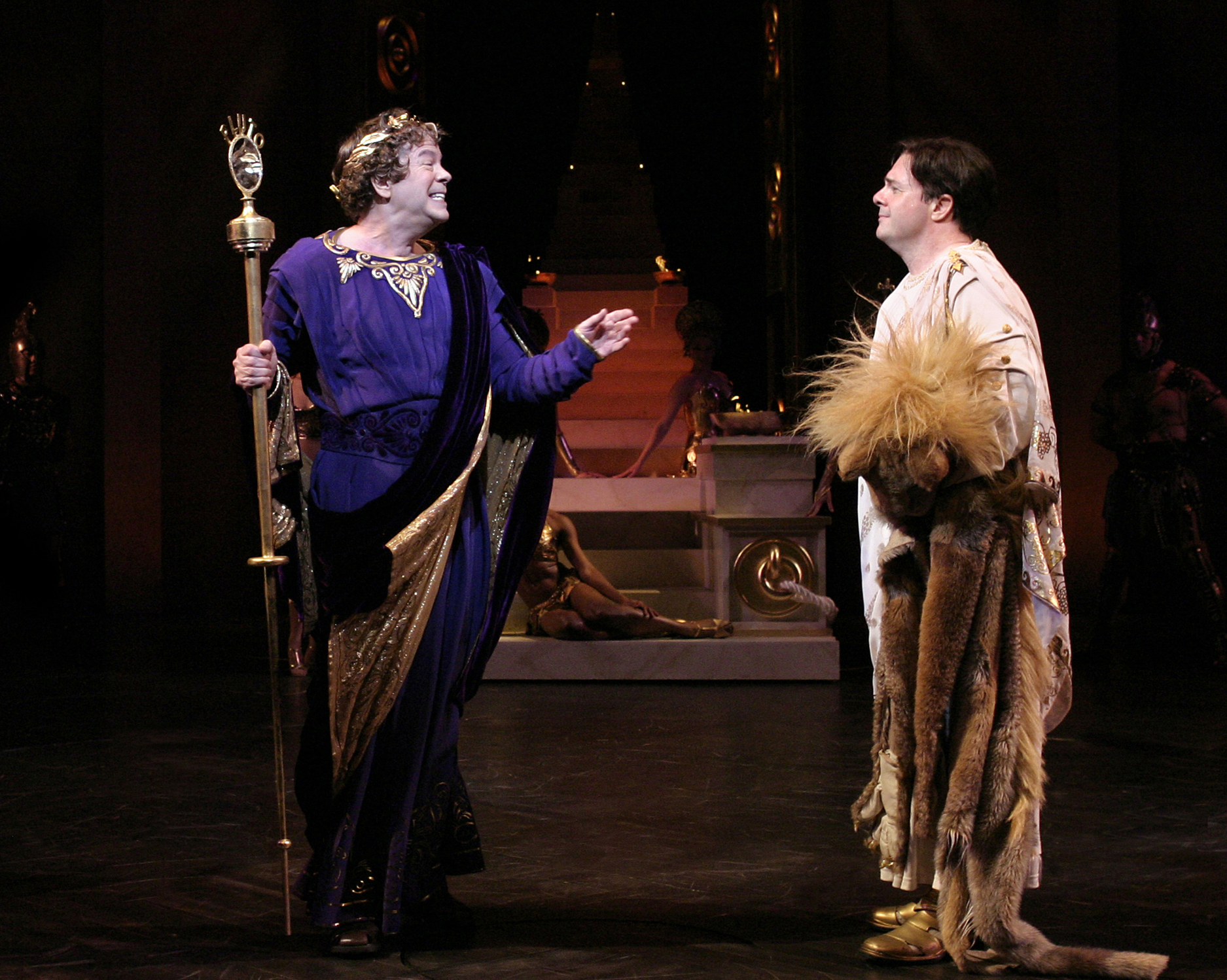 MasterVoices opens its 2023-24 season with three performances of a concert staging of Stephen Sondheim and Burt Shevelove's The Frogs, adapted by Nathan Lane. Performances are November 3 and 4 at Jazz at Lincoln Center's Rose Theater. Ted Sperling, MasterVoices' Artistic Director, directs and conducts the 120-member MasterVoices chorus, an 18-piece orchestra, and an all-star cast.
Tony winner Nathan Lane (The Producers) will host and narrate the evening. The cast is Tony Award nominee Douglas Sills (The Scarlet Pimpernel) as Dionysos, Tony Award nominee Kevin Chamberlin (The Addams Family) as Xanthias, Peter Bartlett (She Loves Me) as Pluto, Tony and Emmy Award nominee Dylan Baker (La Bête) as George Bernard Shaw, Tony Award winner Chuck Cooper (The Life), Tony nominee and Drama Desk Award winner Marc Kudisch (Thoroughly Modern Millie) as Herakles, Tony nominee Jordan Donica (Camelot) as William Shakespeare, and Candice Corbin as Ariadne.
Burt Shevelove and Stephen Sondheim adapted the ancient Aristophanes play of the same name about Dionysos, god of wine and theater, journeying to the underworld with his servant Xanthias to find the world's best playwright, who will inspire and save mankind. Nathan Lane and Sondheim further adapted the 1974 musical for a 2004 staging at Lincoln Center Theater and Lane will add more revisions for MasterVoices' concert performances.
The creative team also includes choreographer Lainie Sakakura, sound designer Scott Lehrer, costume designer Tracy Christensen, and lighting designer Shelby Loera.