Jeremy O. Harris's Slave Play Extends at New York Theatre Workshop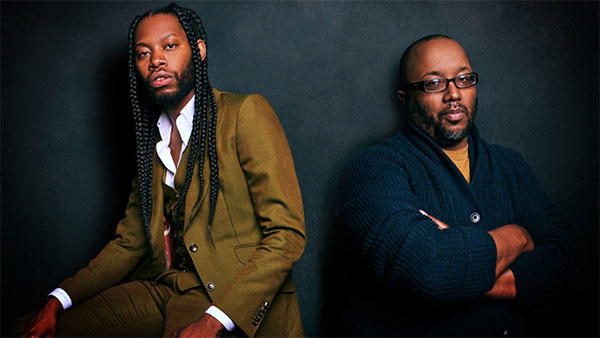 New York Theatre Workshop has announced a two-week extension of the world premiere of Slave Play. Originally set to close on December 30, Jeremy O. Harris's new play will now run through Sunday, January 13, 2019. The play began previews on Monday, November 19, and will open on Sunday, December 9.
The cast for Slave Play feature Ato Blankson-Wood (Hair), James Cusati-Moyer (Six Degrees of Separation), Sullivan Jones (The Looming Tower), Chalia La Tour (The Review or How to Eat Your Competition), Irene Sofia Lucio (Love and Information), Annie McNamara (Everyone's Fine With Virginia Woolf), Paul Alexander Nolan (Escape to Margaritaville), and Teyonah Parris (If Beale Street Could Talk).
Slave Play is described as follows: "The old South lives on at the MacGregor Plantation — in the breeze, in the cotton fields…and in the crack of the whip. It's an antebellum fever-dream, where fear and desire entwine in the looming shadow of the Master's House. Jim trembles as Kaneisha handles melons in the cottage, Alana perspires in time with the plucking of Phillip's fiddle in the boudoir, while Dustin cowers at the heel of Gary's big, black boot in the barn. Nothing is as it seems, and yet everything is as it seems."
Slave Play will feature scenic design by Clint Ramos, costume design by Dede Ayite, lighting design by Jiyoun Chang, sound design by Lindsay Jones, and properties by Noah Mease. Movement will be by Byron Easley.